Simon Gregson has said that his real-life experience of losing 11 babies with his wife influenced the storyline in Coronation Street in which his character's partner gives birth prematurely.
Gregson, who plays Steve McDonald, has now spoken about the tragedy after his co-star Kym Marsh, who plays soap partner Michelle Connor, said recreating the stillbirth was the best way to "honour" the baby she lost.
On Wednesday night's episode of Corrie, viewers witnessed harrowing scenes when Michelle Connor went into labour at 23 weeks into her pregnancy, resulting in the death of her baby Ruairi at birth, which was only written into the storyline after direct approval from Marsh. 
Gregson, 42, said that he and wife Emma Gleave had lost 11 children, the first one at 21 weeks and four days. He made the disclosure on Twitter after his wife was trolled on the social media site. 
"As a bloke you feel completely helpless," he said. "Men and women grieve differently ... we decided to let Michelle show the raw emotion, but Steve's grief will come later."
To the £&)(; who tweeted my wife. We've lost 11 baby's 1st being 21 weeks 4 days. Maybe think or do your research before tweeting someone

— simon gregson (@simongregson123) January 11, 2017
The baby loss storyline also has parallels with a traumatic period in Marsh's own life eight years ago, when she and her former partner Jamie Lomas lost their son Archie, who was born prematurely.
The Corrie star has said that recreating a stillbirth on screen was "the best way to honour" the baby that she lost.
"My gut instinct was to do this because, I felt, what better way to raise awareness of this subject, and also to honour my son?", said Marsh.
"This subject has been very taboo for far too long. Sharing is absolutely imperative to being able to put the pieces of your jigsaw back together."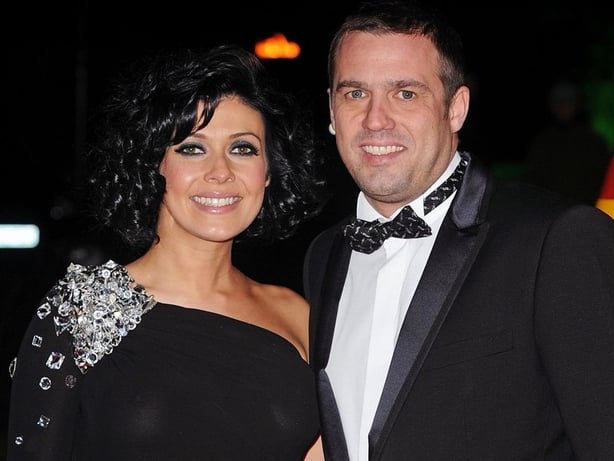 Viewers will see Michelle and Steve deal with the emotional aftermath of the tragedy, which both actors found very difficult.
"I didn't know what was in the box until I lifted the lid off," Marsh said of how the experience of filming the scenes effected her.
"You never get over it, but you learn to live with it, and diving back into that place that I spent years coming out of strangely helped me to realise that I have accepted that it happened to me.
"There will not be a singe day that goes by that I don't think about him, but I am able to talk and reach out to other people who have been in that situation."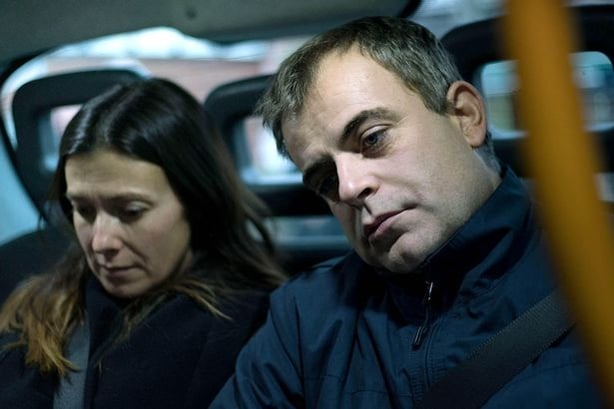 Coronation Street viewers took to Twitter after Wednesday's episode to praise the actors for their emotional performances and to the soap itself for highlighting the issue.
Incredible acting from Kym Marsh and Simon Gregson. Heartbreaking episode of #Corrie

— Dan Clifford (@DanCliffordCTFC) January 11, 2017
Fighting back the tears heartbreaking scenes with Michelle & Steve #corrie @itvcorrie

— 🎀 Stacey 🎀 (@crabpastestace) January 11, 2017
Heartbreaking is an understatement in tonights scene with Michelle & Steve. Unbelievable acting by Kim Marsh #Corrie  @itvcorrie 😭 wow

— Wendy Baron (@WendyBaron2015) January 11, 2017
@msm4rsh and @simongregson123 are portraying this horrible situation so well. It breaks my heart. 💔💔😭😢😭😢😭😢 @itvcorrie #Corrie

— Robronfan3801 (@BambinoJade8) January 11, 2017
@itvcorrie @msm4rsh @simongregson123 ... no words. Just outstanding. Well done for highlighting what so many want to share. So brave xx

— Cath Tyldesley (@Cath_Tyldesley) January 11, 2017
Honest  & brave performances tonight by @msm4rsh @simongregson123 such admiration for you both #Corrie @itvcorrie xxx

— Bhavna Limbachia (@BhavnaLimbachia) January 11, 2017
Kym Marsh deserves an award for her performance tonight. So emotional. And to be reliving her own grief must've been awful for her #Corrie

— James Howes (@jamesrhowes) January 11, 2017
So proud of @msm4rsh & @simongregson123 acting out these scenes after what they've both gone through in real life! #BreakTheSilence #corrie

— alison sinclair (@aliJcorrie) January 11, 2017