While it's the award winners that will go down in the record books, the action on the red carpet is always just as highly anticipated when it comes to the Golden Globes.
Where nominees may play it safe for the Oscars, the Golden Globes red carpet is always a little bit more daring, non-conforming and fun. Here's a rundown of the looks that caught our eye, and the ones that we would rather un-see.
The Best
1. Emma Stone
Not only did Emma Stone bag herself a Golden Globe win, but she also won the red carpet.
Looking radiant in a stunning floor-length Valentino number that was elegant and fun, Stone maintained her sense of cool while also embracing the glitzy affair with the star-embellished piece.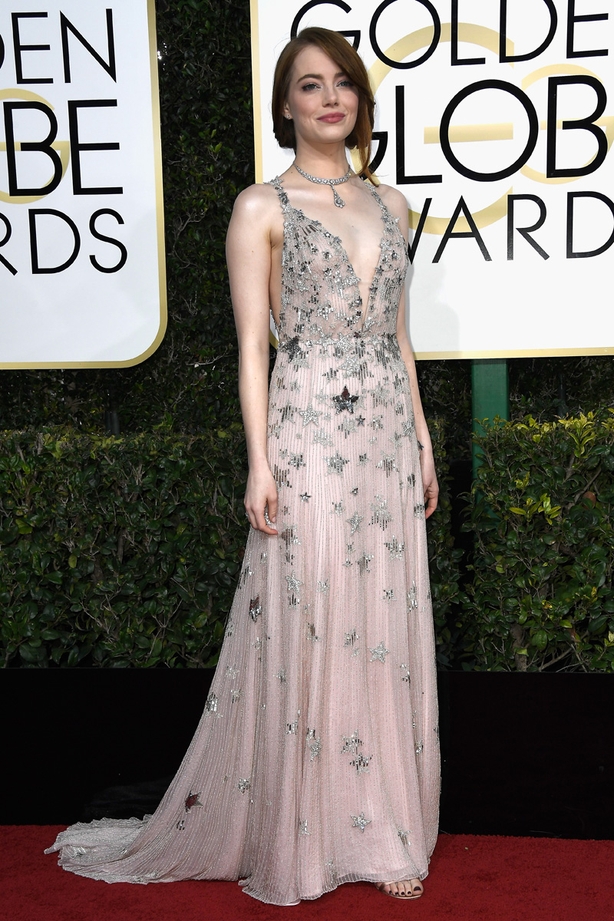 2. Zoe Saldana
Zoe Saldana was a vision in Gucci at this year's ceremony, with her look screaming romance.
There is a lot going on with the dress, but somehow the volume of ruffles and the satin bow just work. The dress could be straight out of a Disney film, with the vibrancy of the colours and the texture looking almost animated, in the best way possible.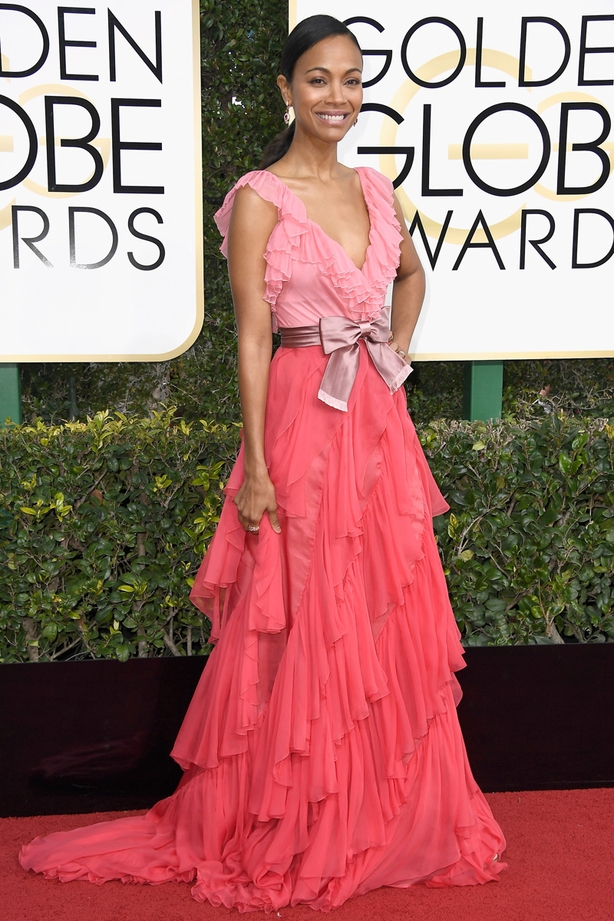 3. Ruth Negga
Louis Vuitton championed eventual Oscar winner Alicia Vikander last year on her awards season run, and this year the fashion house has turned their attention towards our very own Ruth Negga, and the result is just incredible.
Head-to-toe in silver metallic sequins, Negga's look was strong, feminine, and truly eye-catching.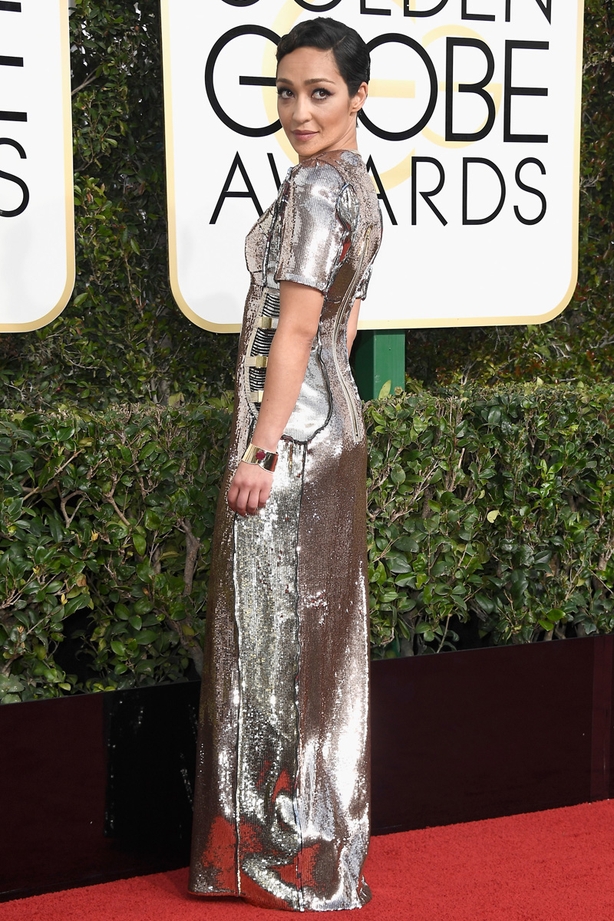 4. Sienna Miller
Sienna Miller never puts a fashion foot wrong and this year's Golden Globes was no different.
Donning a white Michael Kors dress, with cut outs showcasing her toned abs, Miller's look had an air of timelessness about it.
Accessorising with pearls, the youthful look was given a classic twist, and a simple ponytail juxtaposed the structured look to perfection.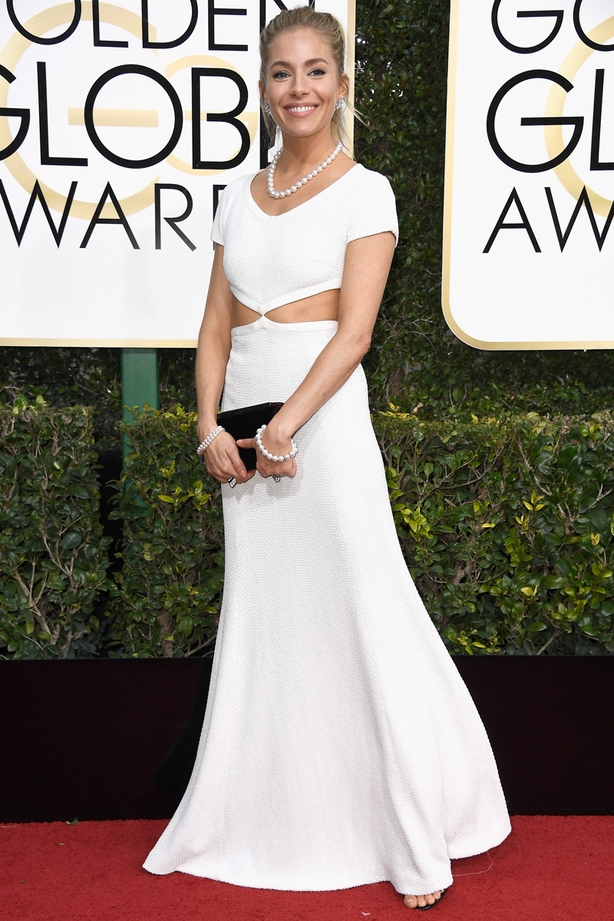 5. Michelle Williams
Manchester By The Sea star Michelle Williams also opted for a Louis Vuitton piece for the red carpet, but the look could not have contrasted more with Negga's.
Choosing something a bit more girly and glamorous, Williams looked beautiful in this off-shoulder lace design. While the addition of a black choker brought a modern twist to the classic look, I would've preferred something a little more understated. All in all though, another knock-out from ever-stylish star.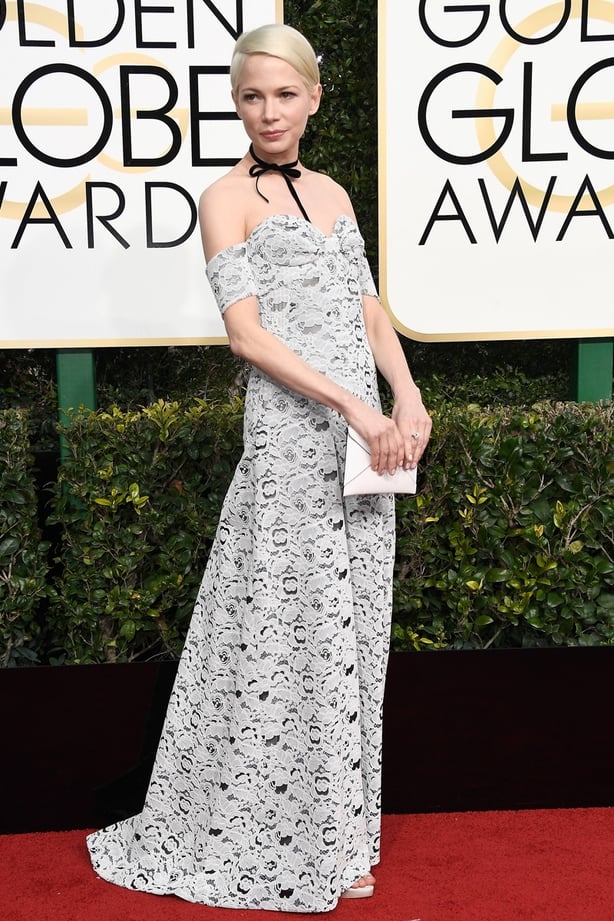 The Worst
1. Sophie Turner
The normally fashion forward Game of Thrones star went for an ill-fitted Louis Vuitton dress. Her attempt at shoulder-pad chic failed miserably on the petite star, with her overall look feeling like a mishmash of several trends blended into one. Her sleek hair made up for the rather disappointing outfit.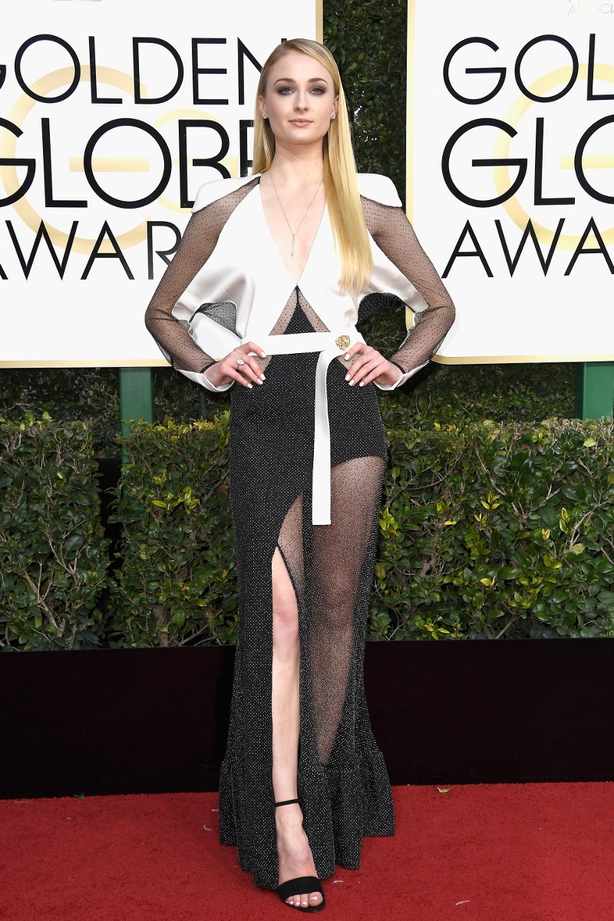 2. Nicole Kidman
Sack the stylist! The usually elegant Nicole Kidman looked lost on the red carpet in a questionable Alexander McQueen dress. The puffy sleeves and foil print mirrored something from an 80s Christmas party. Her loose wavy do made her look young and fresh, but unfortunately she was let down by too much bronzer and a heavy lip.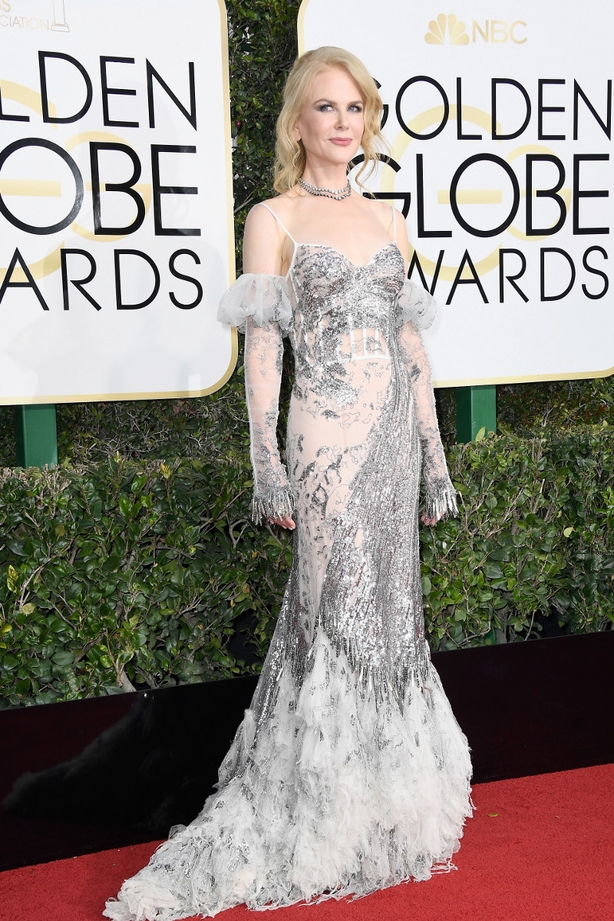 3. Hailee Steinfeld
Hailee's whimsical princess dress felt dated and done. The lavender colour didn't fare well against her skin tone.
With such natural beauty and youth on her side the 20-year-old actress didn't need to try so hard to steal the limelight. A pared down, low-key frock would have done her more justice.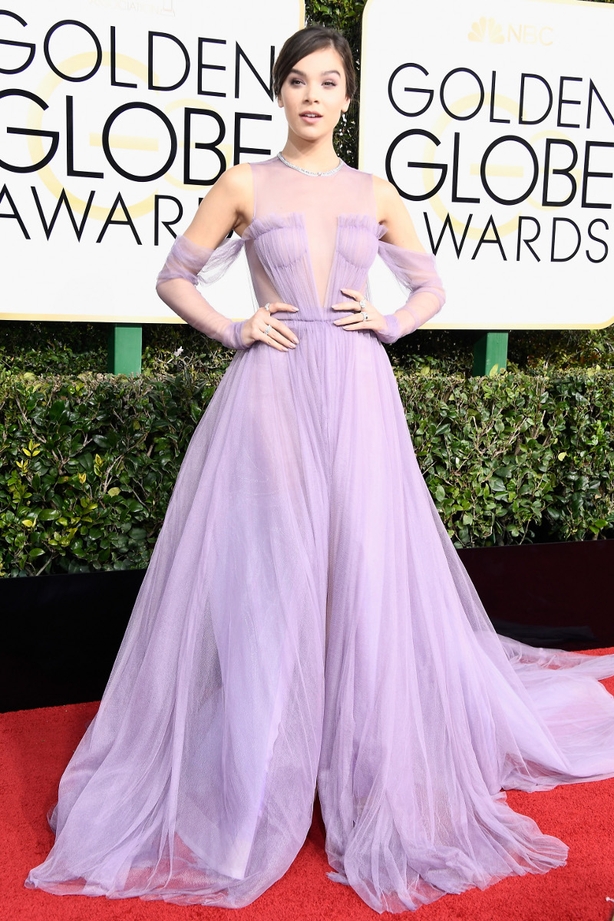 4. Sofia Vergara
With curves to kill for Sofia could look good wearing a paper bag. But on this outing, it felt like she raided Beyonce's wardrobe. While sequins and sparkles are the order of the day at the fun event, Sofia looked like she was trying too hard in a Zuhair Murad dress that left little to the imagination.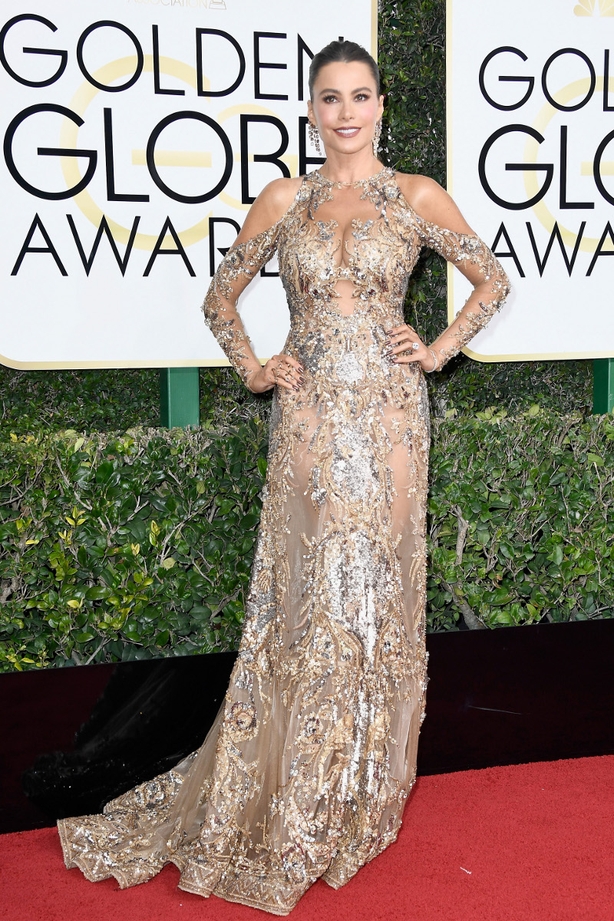 5. Sarah Jessica Parker
Sarah Jessica Parker looked like she was getting ready to yodel and run for the hills instead of looking like she was about to walk a swanky red carpet. Her Vera Wang dress looked like a costume from a period drama and did nothing to flatter her petite frame. We don't think this trend will be catching on any time soon. And as for the plaited hair-piece, what was she thinking? Better luck next time.