Mother-of-four Nicole Kidman, who will be 50 in June, has revealed her desire to have another child.
The actress told The Mail on Sunday's Event magazine that she has endured 'heartbreaks' trying to conceive, but declares that she hopes to become pregnant in 2017 as children are, she says, the joy of her life.
"In everything that has happened in my life, being a mother has been the overriding thing that has changed everything and made it better,' she said.
The actress adopted her eldest children, 25-year-old Isabella and 21-year old Connor when she was married to Tom Cruise. She and her second husband, musician Keith Urban have an eight-year old daughter Sunday Rose, while their second child, Faith was born through a surrogate five years ago.
"I still have the faintest hope that something may happen to me this year, " she says. "Keith and I would love to have more babies. My grandmother gave birth to my mother at 49. I would be beyond happy and just welcome it with open arms.'
"You go through heartbreak again and again and then you start to tell yourself it might never happen. I honestly never believed I would actually give birth to a child, then at 41 I became a mother."
Speaking about the surrogacy event, she said that she wanted another child so much that it hurt. "I felt my chances of conceiving again were slimmer and slimmer. And then we got Faith."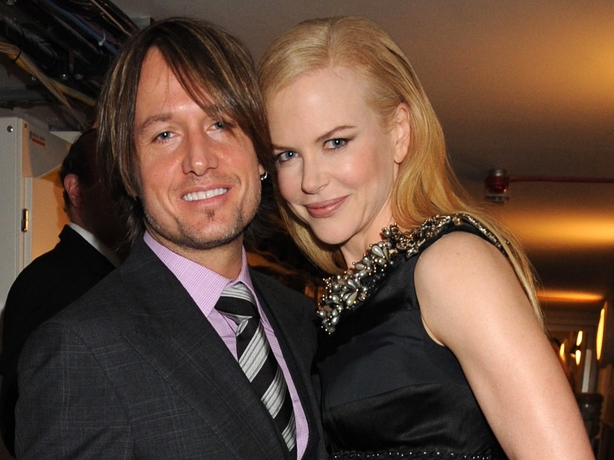 Kidman said she was 'at peace' with Cruise, whose interest in Scientology was believed to be a factor in their divorce. She spoke of their adopted children. "They are still a part of my life and my heart but they are adults now and they have their own lives and I'm incredibly protective about their privacy."
"It's true it gets harder and harder to get together as kids get older, but your children are always your children. When you are a mother, you are a mother for life."
Four months after her 2006 wedding to Keith Urban, the singer was treated for alcohol and drug addiction. The ever-supportive Kidman never considered ending the marriage.
"That wasn't going to happen. When I met Keith, the connection between us was deep, there was a loneliness in both of us.
'It doesn't matter how famous you are – you can still feel loneliness and we saw that in each other. We got engaged after a month, and that was a leap of faith for both of us.' Urban's stint in rehab she viewed 'as a good thing' which showed his commitment to change his lifestyle.