A memorial charity concert remembering David Bowie and featuring the superstar musician's former bandmates was held on Sunday, on what would have been the star's 70th birthday.
The singer died on January 10th last year, just two days after turning 69 and just after the release of his final album - Blackstar.
Celebrating David Bowie took place in Bowie's birthplace of Brixton tonight, and was organised by the musician's close friend, actor Gary Oldman.
Oldman, a former Oscar nominee for his role in Tinker Tailor Soldier Spy, paid tribute to Bowie at last year's Brit Awards.
Oldman was joined by former band members of the late musician who worked with him from his Ziggy Stardust era through to his 2013 comeback album, The Next Day.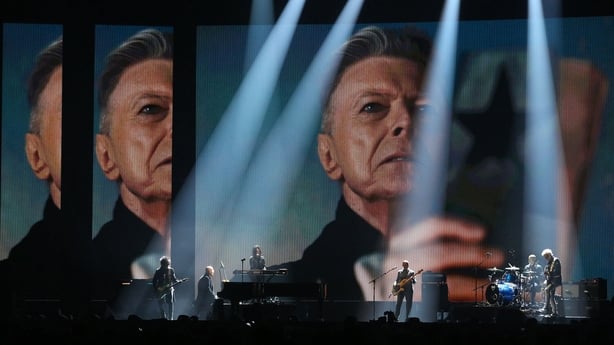 The line-up included Mike Garson, Earl Slick, Adrian Belew and a number of other long-time Bowie collaborators.
A number of events were being held across his birthday weekend, including the launch of a David Bowie walking tour through Brixton which features songs, stories and anecdotes from his life.
It comes shortly after it was revealed the singer only found out his cancer was terminal months before he died.
A BBC documentary that aired last over the week discovered Bowie learned his treatment was to be stopped as he was starring in death-shrouded music video Lazarus.
Celebrating David Bowie will raise funds for the Children And The Arts charity and will take place at the O2 Academy in Brixton.