Star Wars fans have started a petition that they intend to send to Disney in the hope that Princess Leia is made an official Disney Princess.
The petition has been made in tribute to Carrie Fisher, who played Leia in the original Star Wars trilogy.
Fisher passed away on December 27th following a cardiac arrest, and had recently finished filming her scenes for the forthcoming Star Wars Episode VIII film, where she reprised her iconic role as Leia.
Writing about the petition on Change.org, Cody Christensen elaborated on his reasons behind wanting to make Leia an official Disney Princess.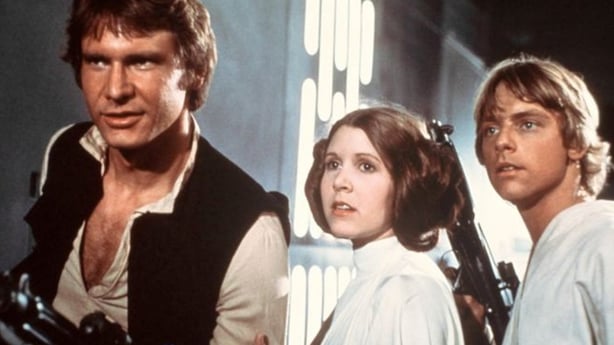 "After the tragic loss of Carrie Fisher, we feel that it is only fitting for Disney to do away with the rule that an official Disney princess must be animated and make Leia a full-fledged princess," he said.
"This would be a wonderful way to remember Carrie and a welcoming to one of Disney's new properties that is beloved by millions.
"What we are asking is that the Walt Disney Corporation hold a full ceremony inducting Leia as the newest Disney princess as well as a special service in memory of Carrie Fisher."
The petition is addressed to the CEO of Walt Disney, Bob Isner.
The petition currently has over 75,000 signatures.
Meanwhile, a private funeral service for Fisher and her mother Debbie Reynolds – who died a day after the Princess Leia actress – was held in LA on Thursday.
The petition can be found here.