Outlander star Caitriona Balfe will be honoured with an Oscar Wilde Award next month.
The Dublin-born, Monaghan-raised actress will receive the award at the 12th annual ceremony on February 23 which is organised by the US-Ireland Alliance and recognises Irish talent in entertainment.
The ceremony takes place at JJ Abrams' Bad Robot production company in Santa Monica, with singer-songwriter Glen Hansard also being honoured with an award on the night.
Irish singing duo Glenn & Ronan, who went viral with their Adele medley last year, will open for Hansard at the event.
Trina Vargo, founder of the US-Ireland Alliance, said of Balfe: "It's been a great year for Irish actresses, and we're delighted to honor one who is receiving well-deserved recognition for her success in Outlander.
"Given Caitriona's intense schedule of time travel and the cold and rainy Scottish weather, our event should be relaxing for her. The one thing that Outlander and the Oscar Wilde Awards have in common is whiskey."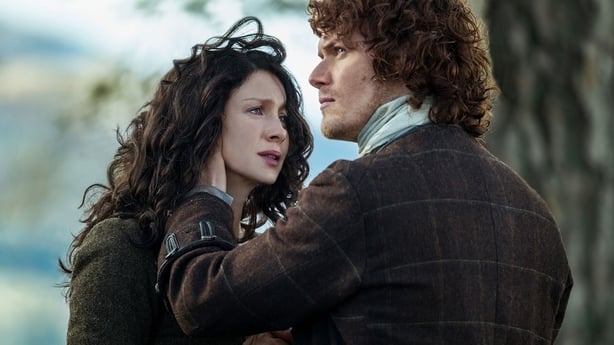 Balfe is also in competition for a Golden Globe for the second year running for her role as heroine Claire Randall in the Starz's hit series Outlander. She faces tough competition from Claire Foy (The Crown), Keri Russell (The Americans), Winona Ryder (Stranger Things) and Evan Rachel Wood (Westworld) in the Best Actress Drama category at this year's ceremony, which takes place on Sunday in LA.
As well as Outlander, the 37-year-old actress has also starred in the films Money Monster, Escape Plan and Now You See Me.