It's that time of the year again as awards seasons gets underway in earnest, where we dust off the crystal ball to speculate on who'll be hoisting a winner's statue or who will be fake smiling through gritted teeth for the cameras.
The first 'biggie' of the year are the Golden Globe Awards on Sunday night, which are always considered a good bellwether of Oscar success. However the maverick tendencies of the Hollywood Foreign Press which decide the awards (last year's Best Comedy or Musical was The Martian for crying out loud) means some categories are notoriously difficult to call. Having said that....
Best Picture, Drama
Hacksaw Ridge, Hell or High Water, Lion, Manchester by the Sea, Moonlight
Who Will Win: Moonlight. A darling of the awards circuit so far, this coming of age drama about a young gay black man hits all the correct emotional notes and a win would be nice counter to the complaints over the lack of diversity that dogged awards season last year.
Outside Bet: Hell or High Water was one of the best movies of last year and this modern-day Western would be a worthy winner
Best Picture, Comedy or Musical
20th Century Women, Deadpool, Florence Foster Jenkins, La La Land, Sing Street
Who Will Win: La La Land. Put away your betting slip as this is as close to a dead cert as you will find
Outside Bet: Honestly there isn't one. Sing Street proudly flies the Irish flag here and did incredibly well to get nominated. Another year might have seen the charming Florence Foster Jenkins pull through
Best Actor, Drama
Casey Affleck, Manchester by the Sea
Joel Edgerton, Loving
Andrew Garfield, Hacksaw Ridge
Viggo Mortensen, Captain Fantastic
Denzel Washington, Fences
Who Will Win: Casey Affleck delivers the performance of his career in this emotional drama where he plays a reluctant new parent to his teenage nephew.
Outside Bet: Viggo Mortensen delivered one of the best and nuanced performances by an actor last year and deserves an Oscar nod. Don't rule out voters favourite Denzel Washington though either.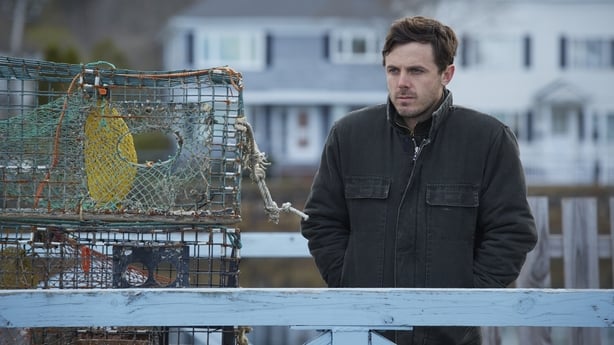 Best Actress, Drama
Amy Adams, Arrival
Jessica Chastain, Miss Sloane
Isabelle Huppert, Elle
Ruth Negga, Loving
Natalie Portman, Jackie
Who Will Win: Sorry Ruth but Natalie Portman looks to have this in the bag for what many are saying is a career-best performance. We've seen the movie and think she's sublime in the role as the former US First Lady
Outside Bet: Isabelle Huppert's steely performance in Paul Verhoeven's rape-revenge thriller has been wowing critics since its debut at Cannes. It might be a tad outré for Oscar voters however the Hollywood Foreign Press are different bunch altogether
Best Director
Damien Chazelle, La La Land
Tom Ford, Nocturnal Animals
Mel Gibson, Hacksaw Ridge
Barry Jenkins, Moonlight
Kenneth Lonergan, Manchester by the Sea
Who Will Win: Damien Chazelle can probably start practising his speech now as his dazzling tribute to Hollywood has been delighting audiences and critics since its debut at Toronto.
Outside Bet: Kenneth Lonergan would have a great claim on this award for his delicate handling of the emotionally-wrought Manchester By the Sea if it wasn't La La Land's year. Tom Ford's movie might just be a tad too clinical to earn the plaudits.
Best Actor, Musical or Comedy
Colin Farrell, The Lobster
Ryan Gosling, La La Land
Hugh Grant, Florence Foster Jenkins
Jonah Hill, War Dogs
Ryan Reynolds, Deadpool
Who Will Win:: Hugh Grant. There we said it. His delightful and warm turn opposite Meryl Streep where he more than held his own (no mean feat) by rights should propel him to his first win since 1995 when he was rewarded for his trademark role as a lovable and foppish Brit in Four Weddings and Funeral.
Outside Bet: Colin Farrell. He won before for In Bruges and why not again? Ok the darkly surreal tone of The Lobster might not have been to all voters taste but the Fareller was excellent and deserves his place on the list.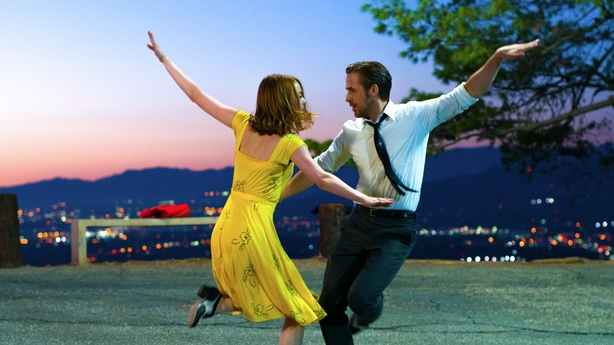 Best Actress, Musical or Comedy
Annette Bening, 20th Century Women
Lily Collins, Rules Don't Apply
Hailee Steinfeld, The Edge of Seventeen
Emma Stone, La La Land
Meryl Streep, Florence Foster Jenkins
Who Will Win: Emma Stone should easily walk away with it as this crowd pleasing role is bound to have swayed the hearts and minds of most voters.
Outside Bet: Annette Bening is acting royalty and puts in a great performance here. If there's a view that La La Land is already going home with enough gongs then she might have a chance.
Best Screenplay
Damien Chazelle, La La Land
Tom Ford, Nocturnal Animals
Barry Jenkins, Moonlight
Kenneth Lonergan, Manchester by the Sea
Taylor Sheridan, Hell or High Water
Who Will Win: We're going for Taylor Sheridan here. A brilliantly observed and well paced movie that was arguably one of the best in 2016.
Outside Bet: Tom Ford could get a look in here. Sure it's an adapted screenplay (from the novel Tony and Susan) but it's a stunning achievement by the fashion designer turned movie-maker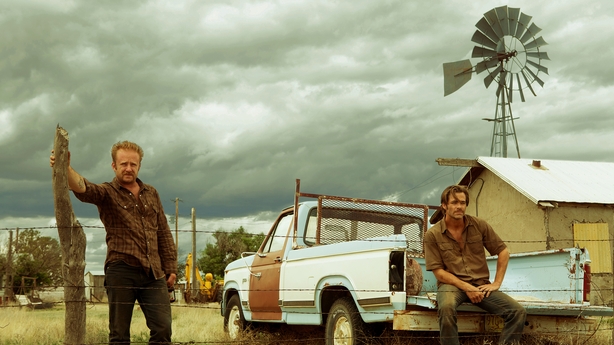 Best Supporting Actor
Mahershala Ali, Moonlight
Jeff Bridges, Hell or High Water
Simon Helberg, Florence Foster Jenkins
Dev Patel, Lion
Aaron Taylor Johnson, Nocturnal Animals
Who Will Win: Mahershala Ali by all accounts will take home the gong on the night. The powerful drama has been steadily picking up awards all season and recently bagged a win for Best Ensemble at the Critics Choice Awards. As mentioned already, last year's diversity controversy should give voters pause for thought and nudge them in his direction.
Outside Bet: Jeff Bridges was outstanding as the world weary sheriff in Hell or High Water and giving him the award would be no injustice whatsoever.
Best Supporting Actress
Viola Davis, Fences
Naomie Harris, Moonlight
Nicole Kidman, Lion
Octavia Spencer, Hidden Figures
Michelle Williams, Manchester by the Sea
Who Will Win: Viola Davis already has a cabinet full of awards but she should start clearing some space. Expect an Oscar nomination to follow in the coming weeks
Outside Bet: Michelle Williams may only be in a few scenes but her performance makes her a very strong contender in what is one of the toughest acting categories.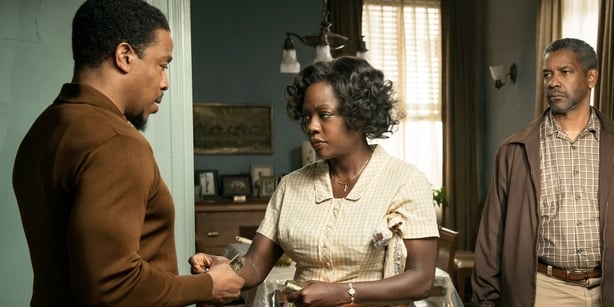 John O'Driscoll