Kerry footballer Aidan O'Mahony will be swapping football boots for dancing shoes on Sunday night's first episode of Dancing with the Stars but the All Star says the fear of messing up on the dancefloor is preventing him from being competitive.
The 36-year-old GAA player revealed he is nervous about the upcoming live show and says while people may think he is going to be highly competitive, he's only interested in remembering the steps.
"I'm nervous and I'm a bit stressed out as well," he laughs. It's coming fast and quick. I think the most important thing is just getting the routine right and hoping nothing goes wrong," he told RTÉ Entertainment.
"Everyone I have spoken to reckons that I'll be the most competitive out of the contestants. I suppose that's just their perception of a football player.
"I don't think I'll be as competitive. I can see how people think that, as it is in my nature playing sport, but I'm trying to focus more on the dance and getting the steps right," O'Mahony added.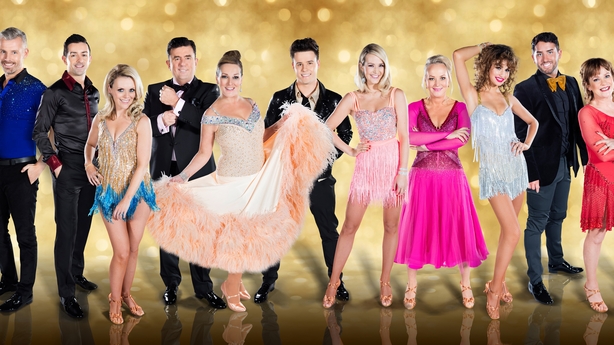 O'Mahony may be used to high pressure on the pitch and crowds watching his every move but that hasn't made his transition from the green grass to the dancefloor any easier.
"Being on a football field and being on stage are completely different. If you make a mistake on a football pitch in the first two minutes you can rectify yourself over 70 or 75 minutes.
"Whereas the dance is 60 - 90 seconds and you can't afford to make mistakes. The only similarity is that my job has made me focused and I'll try to channel out what's going on around me. Hopefully I'll be able to do that on Sunday night."
We need your consent to load this Facebook contentWe use Facebook to manage extra content that can set cookies on your device and collect data about your activity. Please review their details and accept them to load the content.Manage Preferences
O'Mahony, who is expecting his first child with his wife Denise in March, says all of the eleven celebrities have gelled well together and admits he has already formed a 'bromance' with Hometown singer Daryl Cronin.
"We all get on great and have formed a great bond over the last three or four weeks. They are all excellent and I've seen everyone improving over the last couple of weeks.
"It's great to see because I know myself when you are starting off from scratch, you're very nervous and you're kind of saying to yourself: 'Will I ever pick this up?' It's nice to see people gradually getting better every week.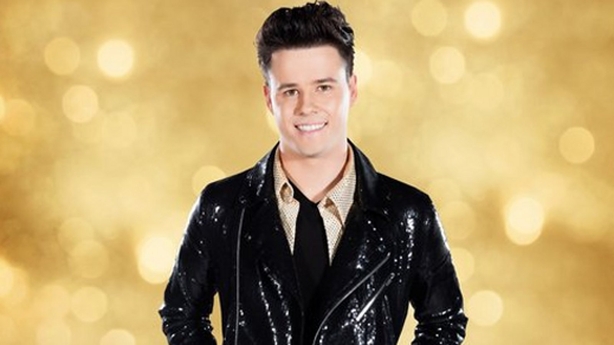 "When I'm up in Dublin I'm sharing an apartment with Daryl Cronin. He's the guy that I'm watching every day.
"It's like having a younger annoying little brother around but it's nice to have the company.
"I said I'd look after him and he's being very good to me. He's a fantastic guy and it's great to get to know him. We've hit it off very well. There's a bit of a 'bromance' forming already," he added.
You can catch the first episode of Dancing with the Stars, Sunday, RTÉ One at 6.30pm.