The classic Fawlty Towers has been voted the best British sitcom of all time in a survey of British comedians, comedy writers and actors.
The 1970s' show - written by John Cleese and Connie Booth, who starred as hotel owner Basil and waitress Polly - scored a third of the overall vote to finish ahead of I'm Alan Partridge, Blackadder and - don't complain, it was broadcast by Channel 4 - Father Ted.
The likes of David Baddiel, Alexei Sayle and Jenny Eclair were among the 100 professional comics surveyed for their favourite shows, characters, actors and one-liners.
Steve Coogan's bungling chat show host Alan Partridge and Joanna Lumley's irresistible lush Patsy Stone from Absolutely Fabulous were named the most popular male and female TV comedy characters.
Partridge also won the best-ever British comedy scene, in which Coogan's character uncovers a room dedicated to himself at a superfan/stalker's house.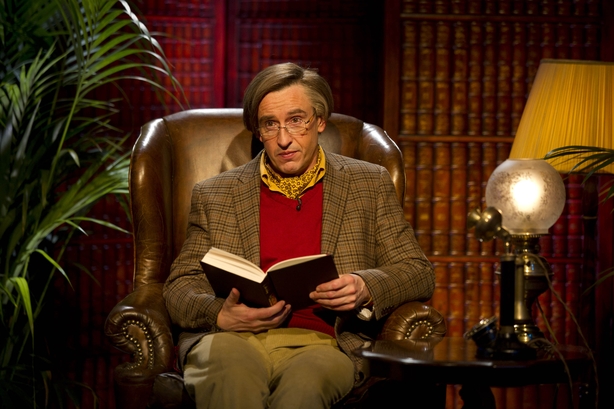 Dad's Army was found to have the best one-liner, thanks to the memorable scene where Private Pike is asked for his name by a German soldier and Captain Mainwaring says: "Don't tell him, Pike."
The survey was conducted by TV network Gold ahead of the launch of their new series We Have Been Watching.
Comedy critic Bruce Dessau, who compiled the survey, said: "We are well-known across the world for our 'British sense of humour', which is shown at its best in many of our best-loved and timeless comedy classics.
"The art of comedy is almost impossible to define, but many of these characters, lines and sitcoms are brilliant examples of the very best in the history of British TV comedy - many of which can all be enjoyed again in a fresh take on the new series We Have Been Watching, as some of the top comedy folk share their views on the funniest moments telly has to offer."
We Have Been Watching begins tonight on Gold at 8pm