Mrs Brown proved to be the queen of Christmas television yet again by pulling in the most viewers over the festive period for the sixth year in a row.
An average of 607,500 viewers tuned in on Christmas Day to watch the antics of Agnes and her determination not to get an Xmas tree this year on Mrs Brown's Boys: Mammy's Forest.
Fair City also won the battle of the festive soaps with an average of 423,700 viewers tuning in on Christmas night as the big showdown at the Brennan's brought Christmas celebrations to an abrupt end.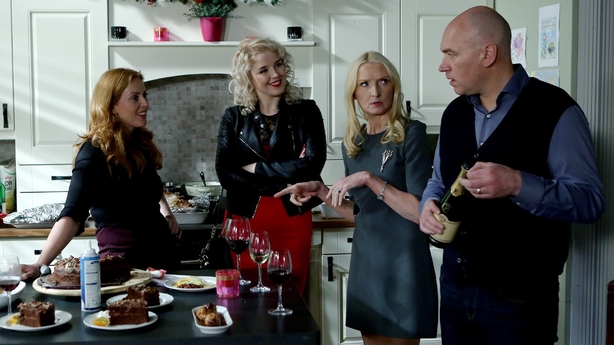 On RTÉ2, the Father Ted Christmas Special - the one where the priests get all lost in the lingerie department of a shopping centre - proved as big a draw as ever on Christmas Eve, bringing in an average audience of 229,600.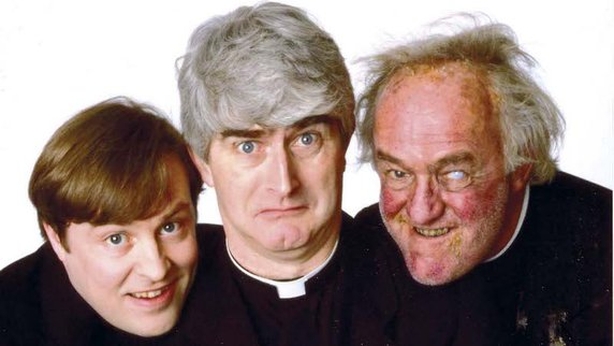 Comedy was obviously a big draw over the festive period, with the Bridget & Eamon Christmas Special bringing in an audience of around 185,100 viewers. A second showing of the show on St. Stephen's Day attracted also managed to bring in a further 94,400 viewers.
Christmas movies were as hugely popular as ever with the 19116 comedy caper The Flag starring Pat Shortt pulling in an average of 334,400 viewers while Anna, Elsa, Olaf and co's Frozen adventure attracted an average of 333,900 viewers.
Other popular watches on RTÉ were Harry Potter And The Philosopher's Stone (average audience 186,500) and The Hobbit: An Unexpected Journey (average audience 149,100)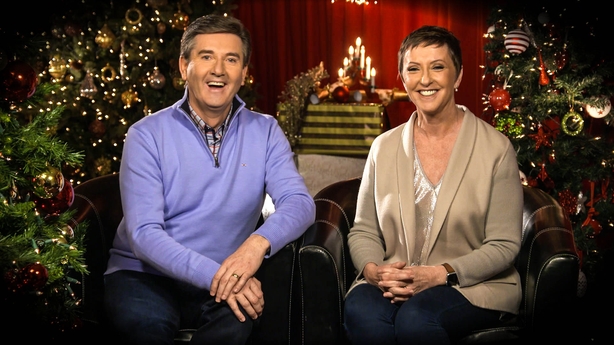 Over on TV3, Daniel and Majella's Christmas Message proved to be a royal success with an audience of of over 97,000 viewers.
According to the station, the couple outperformed the long-running traditional Queen's Speech on BBC One, which was watched by 51,600 viewers in the Republic of Ireland at the same time.
On Christmas Eve, Daniel's RTÉ One festive special - Christmas With Daniel - also proved to be very popular viewing, drawing an average audience of 342,600 tuning in.
Classic movies proved a popular choice over the Christmas period on TV3, with Christmas stalwart Willy Wonka and the Chocolate Factory alongside nostalgic favourites The Wizard of Oz, The Commitments, and Ferris Bueller's Day Off drawing in the biggest audiences.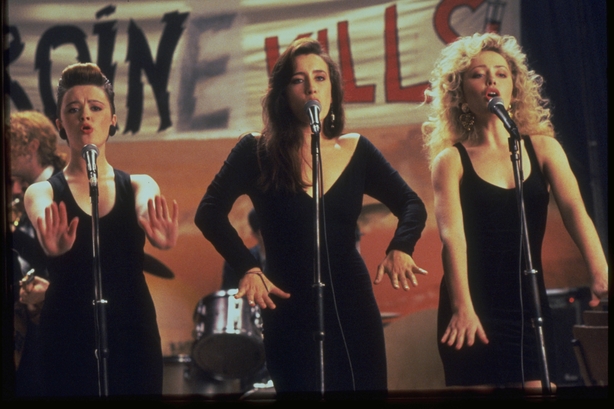 The most-watched news broadcast over the bank holiday weekend was the St Stephen's Day Nine O'Clock News on RTÉ One.
Just under 475,000 tuned in for the bulletin which led with the news of George Michael's sudden death the day before.