Former X Factor hopeful Honey G has released her first single, hours before the Christmas number one is set to be revealed.
The controversial rapper, who was viewed as a novelty act yet made it through to the quarter-finals of the competition, was signed by Simon Cowell's record label less than two weeks ago.
Her brand new song and music video, The Honey G Show, was released today.
The 35 year-old is keen to develop a rap career following her stint on the show, and revealed earlier in the week that she hoped to produce a full album in 2017.
She has ruled out taking part in the Eurovision Song Contest.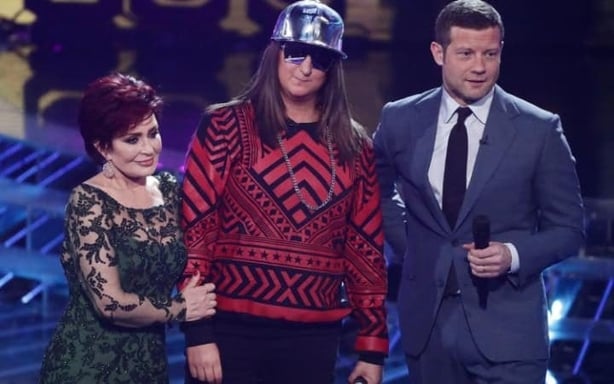 The new release also follows the launch of her own line of merchandise, including baseball caps and T-shirts all featuring her signature phrase, "I say Honey, you say G".
The colourful video sees the rapper, whose real name is Anna Georgette Gilford, rap about growing up listening to world-renowned rappers and following her dreams in the face of "haters".
"Now I've got the whole world saying my name," she says in the video.
She faced widespread criticism during her time on X Factor, accused of making a mockery of the competition.
We need your consent to load this YouTube contentWe use YouTube to manage extra content that can set cookies on your device and collect data about your activity. Please review their details and accept them to load the content.Manage Preferences
After one of her earlier performances, Cowell said to her: "A lot of people are calling me asking me about you. When people talk about you, you win, and a lot of people are talking about you."
Speaking to the Press Association on Wednesday, she said that the record deal had made her the "happiest person alive," saying, "When I see people making negative comments about me it is hurtful, but I kind of trained myself to not take any notice of it anymore and if I see someone saying something horrible I just won't click on it.
Directing a special festive message to her fans, the rapper said, "Christmas is a time when we need to go out of our way to empower people and encourage them to follow their dreams and let them know that nothing is impossible.
"I really want people to know that the sky is the absolute limit."