Kodaline, Brendan O'Carroll and Chris de Burgh were among the Irish celebrities who took part in the 12th annual Celebrity Ward Walk for Our Lady's Children's Hospital in Crumlin today.
Many of Ireland's leading musicians, actors and sporting personalities took time out of their busy schedules today to take part in the walk, bringing bright smiles to the children around the wards of Crumlin hospital. 
Gasps of delight and excitement could be heard around the wards as Mrs Browns Boys' Brendan O'Carroll and Rory Cowan, singer Chris De Burgh, footballer Stephen Hunt, jockey Ruby Walsh, Steve Garrigan of Kodaline, and Keith Duffy paced the Christmassy corridors.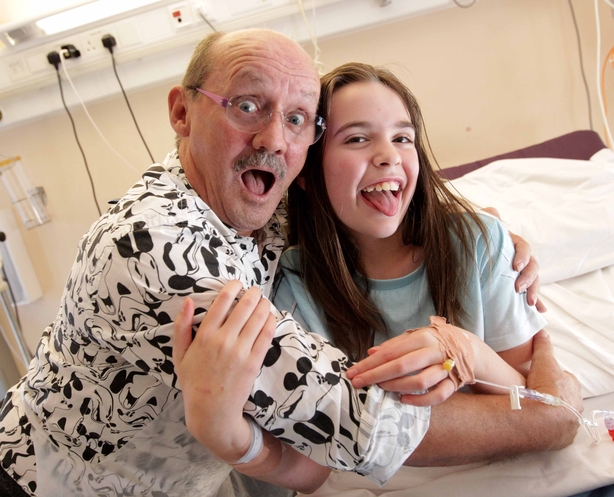 They were joined by a host of others as they spent time talking to the children and their families, and joined in carol singing with the hospital's staff choir.
Speaking at the event, organiser Valerie Keating said, "I would like to thank all the celebrities who have turned up today and put so many smiles on both parents' and children's faces.
"By being here they are showing how much they care. It is such a heart-warming day for everyone involved."
A host of celebrities made the #CrumlinWardWalk really, really special with @brendanMrsBrown one of the many stars who gave of their time pic.twitter.com/BXS1u6pE7a

— CMRF Crumlin (@CMRF_Crumlin) December 21, 2016
Director of Nursing at the hospital Rachel Kenna said, "It is just wonderful to see our patients' faces light up when the stars enter their wards. Apart from Santa's special visit this is one of our most exciting Christmas events, which we look forward to all year round!
"We are very grateful to Valerie and Gary Keating for organising this event and for their continuous support to the children and families attending the hospital. This event has become an annual success due to their tireless work for Crumlin hospital and it is really fantastic that this is its 12th year running.
"Over 100 very ill children will spend Christmas Day in the hospital. Having a child with a serious illness puts a lot of strain on families, particularly at this time of year. Although it is business as usual in the hospital over Christmas, we always try to ensure that each child who spends Christmas Day in hospital has a magical experience."