Former Great British Bake Off presenter Sue Perkins has said she and Mel Giedroyc have hatched a plan to appear in all of former GBBO judge Mary Berry's TV shows.
The trio decided not to join fellow judge Paul Hollywood and continue with the baking show in its move to Channel 4 next year.
While Perkins said they have not yet found a new project to work on together, she and Giedroyc will be gatecrashing all of Berry's new future televised endeavours.
Speaking to the Press Association, Perkins said "We have now informed Mary that whatever she does, we will be appearing in whether she likes it or not.
"So she might be doing a programme about country houses, Mel and I are just going to stand in the background or we might be having a pretend row in a corner and she's up for that," she said.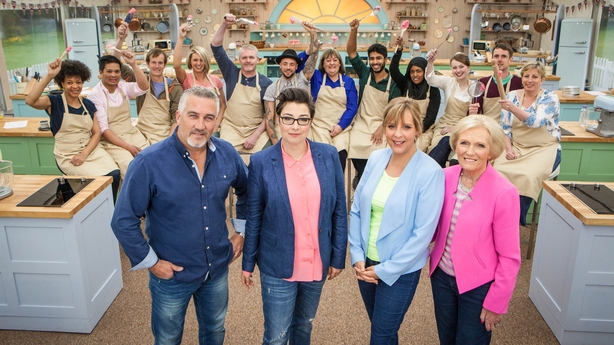 "We might never find the thing we do together on television but if we do it's going to take some time and in the meantime there is a slight sneaking plot to upstage and get in on Mary's act wherever possible.
"So whether she's doing a cooking show or a gardening show I wouldn't rule out that viewer will see Mel and I in some incarnation, even if it's just in boiler suits punching the living daylights out of each other in the background."
While rumours have swirled about Perkins, Giedroyc and Berry signing up for a new show together, Perkins said, "There are no plans and I know that there is some will for us to do something but I would be lying if I said we had spoken about it, I think the next thing for us to do would have to be very very special and we will take as much time to get the thing right, if indeed we do it at all.
"It's enough for me to know them in real life, television is just a bonus."
She added that even if she never presents another one of her baking shows, Berry will always be a part of her life.
She said, "Mary is like an unruly sister, a cheeky aunt, a censorious grandma, a wonderful mum, she is everything.
"I'm so lucky to know her and honestly when I talk about Mary I could cry because she's as wonderful as you would imagine and then 100 times more."