Amy Huberman has said it's "great to be back" on primetime RTÉ drama in her new role as a hot shot lawyer on Strking Out.
The actress was in Dublin yesterday along with British sit com legend Neil Morrissey for the launch of their new four part drama.
Huberman plays Tara Rafferty, a high flyer solicitor who discovers on her hen night that her fiancé and fellow legal eagle has been cheating on her with a colleague.
After the devastating news, she breaks up with him, quits her job at the law firm where they work together and then sets about striking out (geddit?) on her own in a new life on her own.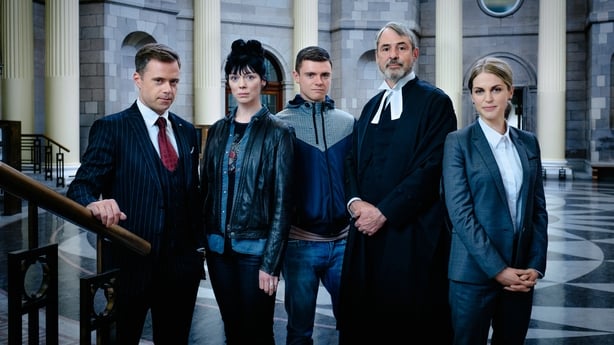 Despite her recent appearance in the recent hit Can't Cope, Won't Cope, it's Huberman's first drama on RTÉ since The Clinic.
"I can't believe it's seven years since The Clinic finished off, which means that we started it fourteen years ago," she recalls, before joking: "I'm still 25, obviously!
"It's been great to come back and be able to film here as well, on your doorstep . . . and it's a very different type of show to The Clinic as well."
And, she points out, fans of that Sunday night medical drama still offer her what's clearly a rhetorical question at this stage. "I still get asked 'Is The Clinic coming back?'. But I don't think it is."
We need your consent to load this Facebook contentWe use Facebook to manage extra content that can set cookies on your device and collect data about your activity. Please review their details and accept them to load the content.Manage Preferences
As for her Striking Out character, Tara Rafferty, Huberman describes a woman who feels she has everything going for her and then finds the rug being pulled from under her, both professionally and emotionally.
"Striking Out is a legal term but also, for Tara, when we see her, life is kind of going one way - she thinks everything is kind of going along this path... and everything just kind of suddenly goes off track," Huberman explained.
"Her world is upside down and she has to find her feet... personally and professionally. She leaves this firm that she's worked with and her personal life is in tatters."
British actor Neil Morrissey, best known for his role 1990s sitcom Men Behaving Badly, and who also recently starred in top BBC dramas Line of Duty and The Night Manager, plays Senior Counsel Vincent Pike, Tara Rafferty's mentor and friend.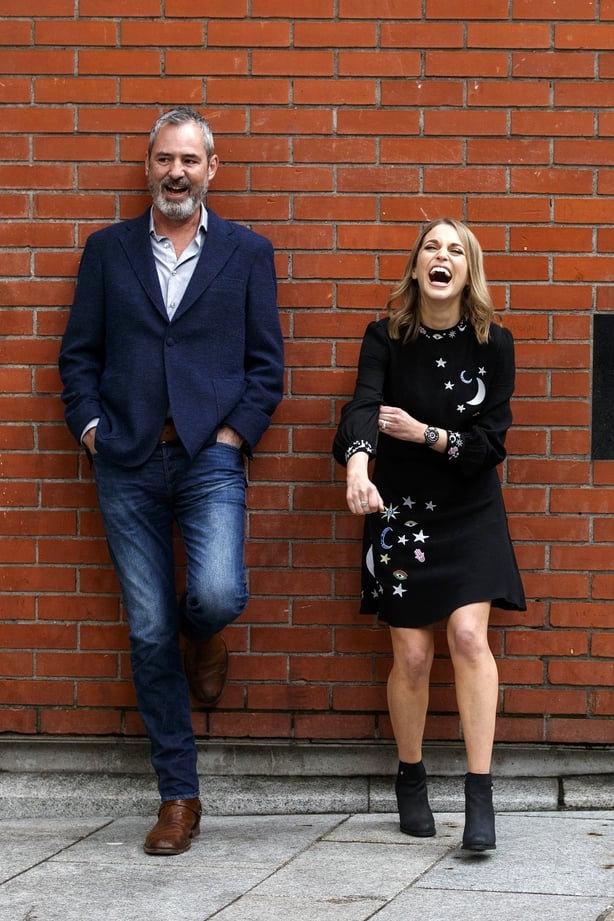 "I play, obviously, the guiding light," joked Morrissey. "We play long-term friends: I'm a barrister and she's a lawyer. They're slightly different jobs and we need each other professionally. And he tries to help out personally as well, with various problems that she's having."
The first episode of Striking Out airs on RTÉ One on Sunday January 1 at 9.30pm.
We need your consent to load this YouTube contentWe use YouTube to manage extra content that can set cookies on your device and collect data about your activity. Please review their details and accept them to load the content.Manage Preferences