He may be one of Tinseltown's most bankable stars so it's just as well that Christmas in the Will Smith household is very much a full-on tinsel experience - though that's largely down to his Crimbo mad missus, Jada Pinkett-Smith.
Smith's new movie Collateral Beauty, about a man overcoming grief who is visited by Love, Time and Death, is essentially a modern day retelling of A Christmas Carol and as a result it's this year's big holiday season release.
Naturally when we caught up with him in London, we just had to ask for an insight into how he celebrates the festive period.
"Christmas time at our house is mommy time, so Jada is very serious about Christmas. There has to be snow, and everybody has to do what mommy says," Smith told RTÉ Entertainment.
"She sacrifices all year long and then when Christmas comes everyone does exactly what mommy wants to do... She does the ugly sweater thing; everybody has to start in June finding their ugly sweaters. It's a very beautiful Christmas with the Smiths."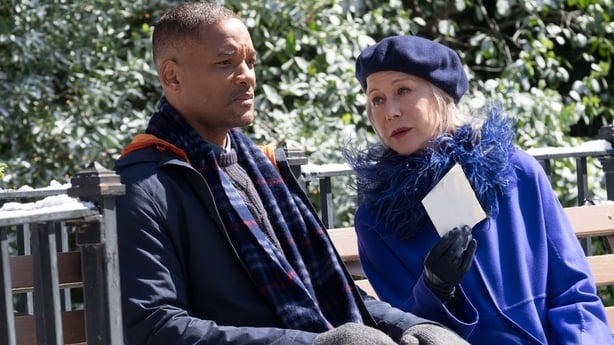 Smith stars alongside an all-star cast including Helen Mirren. She hopes the film will inspire audiences in this time of global change, to find the 'collateral beauty' in the "difficult, dark moments."
Speaking exclusively to RTÉ Entertainment, Mirren said, "You know, I don't like 'message movies', but at the same time, I think our role as artists is to reveal and to inspire, if you can.
"So I think the internal message of this movie is... The more difficult circumstances can be, the more inspiring and extraordinary life can be.
"So there is this amazing conflict or balance in life, if you like. So for anyone in difficult dark, moments, just to be reminded of the fact that inspiration, or love or whatever you want to call it, exists, it's a good thing."
Collateral Beauty hits cinemas on December 26.
Watch Sinead Brennan's full interview with Will Smith here:
We also caught up with Naomie Harris, who shared the best advice Will Smith ever gave her:
Edward Norton and Jacob Latimore told us why Collateral Beauty isn't your typical 'holiday movie' & more: