Paul McCartney's 1989 Flowers in the Dirt album featuring several songs Elvis Costello co-wrote - and one song on which he duetted with the ex-Beatle - will be reissued in 2017.
The US release will be the first under his new pact with Capitol Records, announced in August.The reissue will include previoulsy unheard demos and will be available in a 2-CD special edition, on vinyl over 2 LPs and a deluxe edition with 3 CDs and a DVD plus books. Digital downloads will be made available of all tracks and 16 extra tracks will be available only through download.
According to Billboard, the deluxe edition will include the 13-track album remastered at Abbey Road Studios and two added discs with 18 bonus tracks of previously unreleased demos, both the original and 1988 demo versions done by McCartney and Costello for the album of nine songs.
McCartney and Costello co-wrote My Brave Face, the Beatle's last top 40 hit on the Billboard Hot 100 before his Kanye West collaboration, Only One, a hit in 2015.
"The demos are red hot off the skillet and that's why we wanted to include them on this boxed set," McCartney recently declared. "What's great about these songs is that they've just been written. So there's nothing more hot off the skillet as I say.
"So that was the kind of great instant thing about them. I hadn't listened to them in ages but when I did I knew we had to put them out. We made a little tape of them and sent them to Elvis, who loved them too. We said we should put out an EP or something and now the moment's finally arrived."
McCartney said that Costello had urged him to play his original Hofner bass for the sessions. "I had thought I had outgrown it. I started playing it again and never really looked back. It's great that Elvis encouraged me to take it out."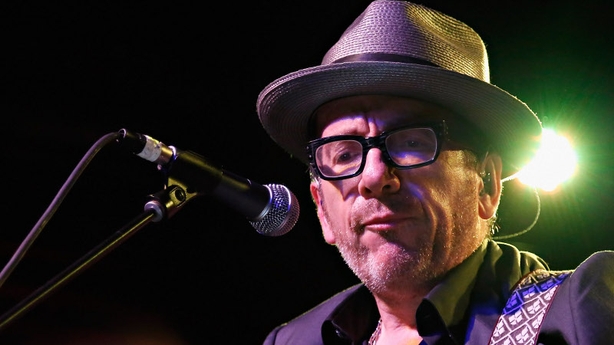 Elvis Costello: Macca collaborations in abundance due next year
We need your consent to load this YouTube contentWe use YouTube to manage extra content that can set cookies on your device and collect data about your activity. Please review their details and accept them to load the content.Manage Preferences