Actor Martin Freeman has added to speculation that the upcoming fourth season of Sherlock may be the last, suggesting it "had a feeling of a pause."
Freeman is not the only cast member of the hit BBC drama who has added fuel to the fire that the show is to come to an end, with star Benedict Cumberbatch having to backtrack on comments he made earlier this year, when he caused uproar over his suggestion that he may not return for a fifth season.
Freeman, who plays Doctor Watson on the show, hinted at the drama coming to an end on Jim Norton and Sam Roberts' Sirius XM radio show in the UK.
Speaking on the show, Freeman said, "Life does sometimes have a way of telling you, this is probably it now."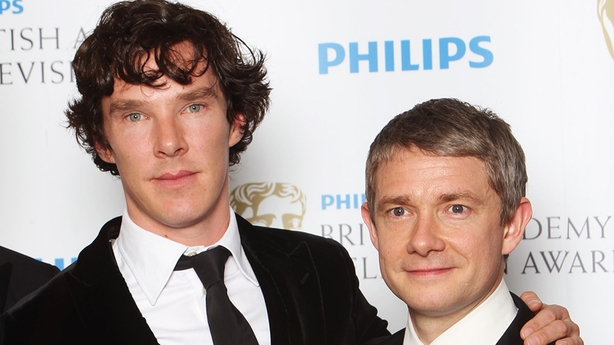 "This last series did have a feeling of, I don't know whether it has a finality to it, but it certainly had a feeling of a pause," he said.
However, Freeman believed that if next season is the last, it will be the right time for it to end.
"I am never ever afraid of things ending," he said, "I mean I am not looking forward to life ending or love ending, but things that we make, should end."
The speculation comes as co-star Benedict Cumberbatch also hinted about the show's conclusion.
He told GQ magazine earlier this year, "It might be the end of an era. It feels like the end of an era, to be honest. It goes to a place where it will be pretty hard to follow immediately."
We need your consent to load this YouTube contentWe use YouTube to manage extra content that can set cookies on your device and collect data about your activity. Please review their details and accept them to load the content.Manage Preferences
However, he backtracked in a later interview, insisting his quote was distorted, and he is keen to star in the programme for as long as possible.
"We love doing the show and all I'll say about it is that we're all very busy, we're all doing other things now and you'll have to see the fourth season to realise why, for now, it's not going to happen again at the same regularity that it has been happening."
"But we'll see, we'll never say never and when it's right, and if it's right, we'll do more."