Glen Hansard has made an impassioned appeal for people to support homeless coalition Home Sweet Home's occupation of Apollo House in Dublin, saying that the NAMA-managed building "essentially belongs to the people of Ireland".
The singer-songwriter made his appeal on Friday night's Late Late Show, where he described the takeover of the vacant office building on Tara Street as "an act of civil disobedience".
"I call upon the better spirit of the Irish people to look at this... it is an illegal act," Hansard told host Ryan Tubridy. "We have taken a building that essentially belongs to the people of Ireland and that has been lying empty."
This act of civil disobedience is about starting a long overdue national conversation, it's about dialogue and inclusion.. all welcome..

— Glen Hansard (@Glen_Hansard) December 16, 2016
While the Department of Housing, Planning and Local Government has said there are enough beds being provided to meet the needs of people who are currently rough sleeping, Hansard said that not enough is being done.
"The Government will shelter 200 people this Christmas and there's 260 people between the Royal Canal and the Grand Canal in Dublin. Now, this is not only a Dublin issue but this is for us: between the Royal Canal and the Grand Canal there are 260 people tonight homeless," he continued.
"What we would like to do is bridge the gap… Can you imagine walking home Christmas Eve after doing your shopping and there's no homeless people on the street? That's what we're trying to do."
To applause and cheers from the audience, Hansard added: "We've got a building. We've got beds. We've got a lot of people volunteering. We'll be asking people to volunteer, we'll be asking people to get behind the idea. It is a radical idea."
When asked what Home Sweet Home would do if told to vacate Apollo House, Hansard replied: "You appeal to the better nature of the Government and NAMA. This is a NAMA-owned [sic] building. If everybody pays tax in this audience, if anyone knows their stuff they know that that's essentially our building. We are just going to take it for a few months."
This building was taken over peacefully last night.. my sincere compliments to the Garda seargent that had to do his job, a real gent. pic.twitter.com/TmcKGxN3YQ

— Glen Hansard (@Glen_Hansard) December 16, 2016
Earlier on Friday, another Home Sweet Home supporter, director Jim Sheridan, said he felt he had been "as heartless as everybody else" about the homeless.
Speaking from Apollo House to the Ray D'Arcy Show on RTÉ Radio 1 on Friday, Sheridan said of the occupation: "It just happened because there's a homeless crisis, and there's a lot of anger that extends even beyond the homeless into the whole housing situation.
"I feel like I've been as heartless as everybody else walking past people on the street. When these guys [Home Sweet Home] came to me I just thought it's just so sad in Dublin; it's kind of like now an epidemic."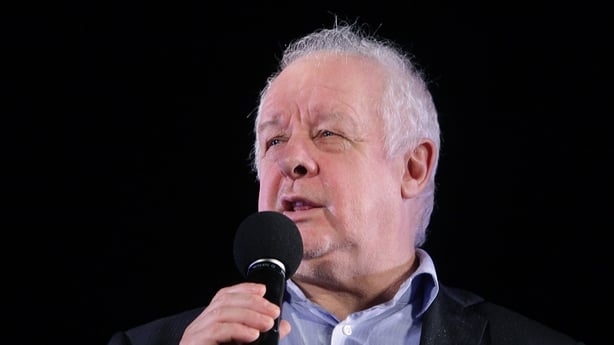 "We're trying to have a national discussion about it," Sheridan added. "We don't want political ownership of this; we just want it to become a debate."
According to The Irish Times, around 100 people gathered on Thursday night at Apollo House under the Home Sweet Home banner, which includes trade unionists, charities and other artists such as Liam Ó Maonlaí, Damien Dempsey, Conor O'Brien of Villagers and members of Kodaline.
Trade unionist Brendan Ogle, who is a co-founder of Home Sweet Home, told the paper that the group had identified the NAMA-managed property in Dublin's city centre and called the action a "citizens' intervention in the homelessness crisis".
"We are going to go in, turn on the electricity, turn on the water, turn on the heating and gather up as many homeless people as need a roof over their head," he said. "This has been very well-planned and the building is safe.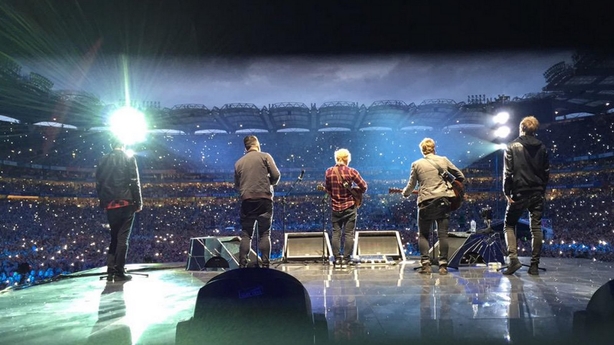 "We know at least 140 people are sleeping rough on the streets of Dublin every night. We know the Government has opened up emergency beds but there will still be people out sleeping on the streets and we are coming together to say to the Government that 'enough is enough'."
Ogle added: "We want to appeal to the goodwill of the powers-that-be and to say, 'Let's pull together as a nation and end homelessness. There is no need for it'."
The receivers of Apollo House, Mazars, described the taking over of the building as an illegal occupation. Mazars, which was appointed by NAMA, said Apollo House is not suitable for living accommodation.