Sing Street's Ferdia Walsh-Peelo is taking the movie's Golden Globes nod in his stride, saying that while it would be "class" to attend the awards, he "wouldn't be too bothered" if he didn't go because the important thing is for the film to be nominated.
The actor and singer was a guest on Eoghan McDermott's show on RTÉ 2FM on Thursday where he described making Sing Street as "the best experience of my life" and said the Golden Globe nomination for Best Comedy or Musical had given the John Carney-directed musical romance "another life".
"The last few months have been amazing," said Walsh-Peelo. "It's just been like this never-ending ride... I just don't want it to end, really. It's all been great."
We need your consent to load this YouTube contentWe use YouTube to manage extra content that can set cookies on your device and collect data about your activity. Please review their details and accept them to load the content.Manage Preferences
With the Golden Globes taking place in Beverly Hills on January 8, McDermott asked whether Walsh-Peelo would be at one of the tables in the Beverly Hilton on the night.
"I don't know yet, it's still early days," he replied. "We're still waiting to hear back on a few things. I wouldn't be too bothered if I didn't go because just the nomination is just [amazing]. But it would be class; it would be awesome. But we'll see, we'll see."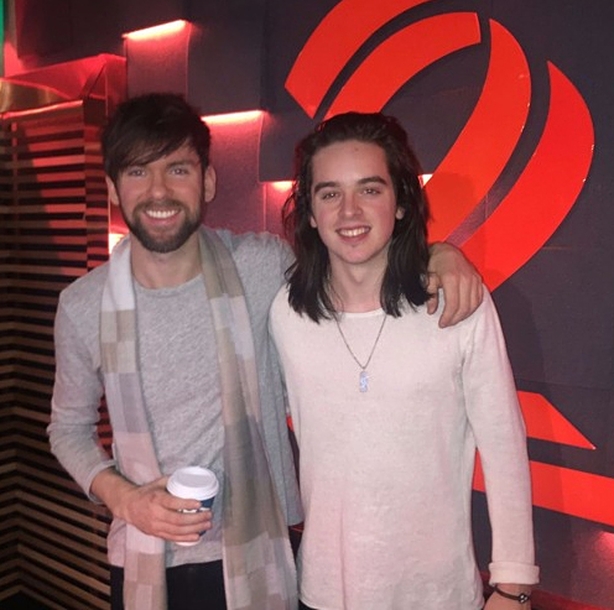 The Wicklow teenager said he had found out "just like everyone does" about the nomination.
"I was in London when I was told," he said. "I was kind of getting it second-hand from everyone because all the news was coming out in Ireland and everyone was talking about it. It was everywhere and I was like, 'Oh, I haven't even [heard] - what's going on?' I was like, 'What song got nominated? No, it was nominated for Best Motion Picture'."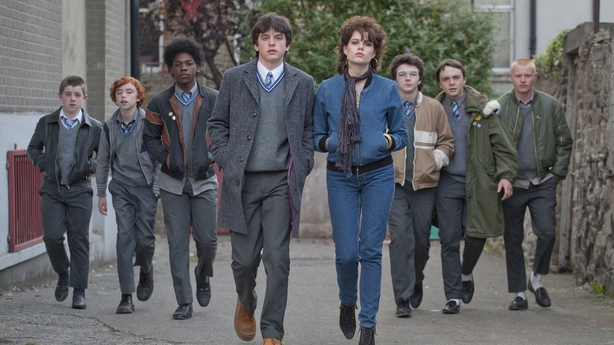 The 17-year-old said that having gone into Sing Street with his "mind set on music", the acting bug had now firmly taken hold. He is currently working on a new acting project, but remained tight-lipped on further details.
"The auld 'secret, secret project'," he laughed. "It's something I'm putting a lot of time and effort into at the moment and I think it's going to be great.
"I'm working on music stuff. I'm playing tunes and writing and just trying to get really good at my craft. I think music for me is going to be a bit of a slowburner; I think it's going to be something that I really want to get right. I've been pursuing the acting thing for a while now. It all just hit off for me. I was so lucky."