Everyone can now relax after the Government confirmed on Thursday that it has agreed to grant Santa Claus a permit to travel into Irish airspace this Christmas.
Yes, this actually happened.
Festive spirits were high in the Dáil on Thursday afternoon after queries were put to the Tánaiste Frances Fitzgerald by Cork Fine Gael TD Jim Daly, who said he had been contacted by numerous "concerned parents and children" about the matter.
"Under the Irish Aviation Authority Act, has the Government agreed a proposal this year to grant a permit for Santa Claus to travel the length and breadth of the country?" Deputy Daly asked.
During his question he took a sly dig at the so-called 'new politics' as he pondered the serious question of the travel arrangements of the North Pole's most famous resident.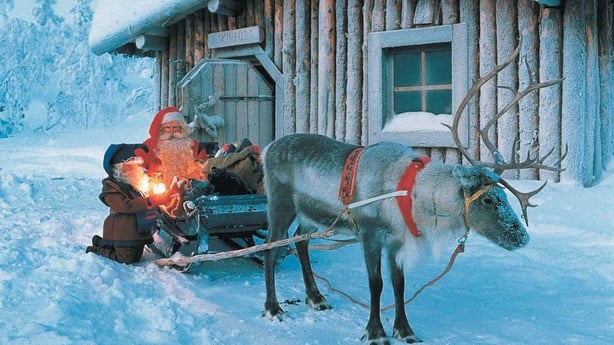 He said that as chairman of the Children's Committee he had been asked to clarify "if the Government has had negotiations with the Fianna Fáil Party on the proposal to grant a permit to allow Santa Claus to travel in Irish airspace?
"Has the Fianna Fáil Party an agreed position on that proposal?" he enquired. "Indeed, has it agreed not to insist on watering it down which would result in partial delivery to households throughout the country?" the Cork South West TD added ominously.
Phew! Tánaiste @FitzgeraldFrncs confirms Santa WILL be allowed enter Irish airspace. You can thank Cork South West's @jimdalytd for asking! pic.twitter.com/6kcnUXmqZt

— Entertainment on RTÉ (@RTE_Ents) December 15, 2016
Much to the relief of those inside the chamber the Tánaiste confirmed that a permit would be forthcoming.
"There will be no difficulty with Santa Claus's permit for travel this Christmas. No objections have been put in by anybody," she announced.
The outbreak of festive cheer may have something to do with the fact that the Dáil begins its Christmas break on Friday.