Dublin writer-director John Carney has said he can't believe that his musical romantic comedy Sing Street is among the Golden Globe nominees, describing the nomination as "an unlikely end to the story". 
There was a big surprise for the Once and Begin Again filmmaker on Monday when Sing Street made the shortlist in the Best Film (Comedy or Musical) category for the Golden Globes, which take place in Beverly Hills on January 8.
"I feel very humbled," Carney told RTÉ News. "Is that the word that we use now on Facebook when we're actually something else? But I feel great; I'm thrilled. I'm thrilled for the cast and all the young kids that helped make the film."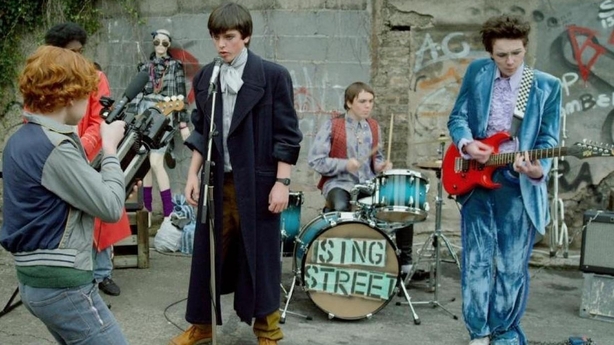 Set in 1980s Dublin, Sing Street stars Ferdia Walsh-Peelo, Lucy Boynton, Jack Reynor, Maria Doyle Kennedy and Aidan Gillen. It tells the story of Conor, a pupil at a private school who is forced to relocate to a tough inner city public school when the recession hits his family. There, he forms a band and falls in love.
The film has been among the critics' favourites this year, and has now rounded off 2016 with a Golden Globe nomination from the Hollywood Foreign Press Association.
"It was a very small little Dublin film so I'm kind of surprised. I kind of can't believe it actually, to be honest," said Carney.
"The press seemed to like it a lot over there. It didn't make huge amounts of money or anything. Obviously, it's a very small little Irish film. It's kind of an unlikely story, or end to the story. We're all really happy."
We need your consent to load this Facebook contentWe use Facebook to manage extra content that can set cookies on your device and collect data about your activity. Please review their details and accept them to load the content.Manage Preferences
Carney attributed much of Sing Street's success to its songwriter, Gary Clark, saying he "made the film what it is".
"A musical is really only as strong as its weakest song in a sense and he just hit it out of the ballpark, to use an American expression," the director explained. "He just captured that essence of youth and the spirit of creativity so well."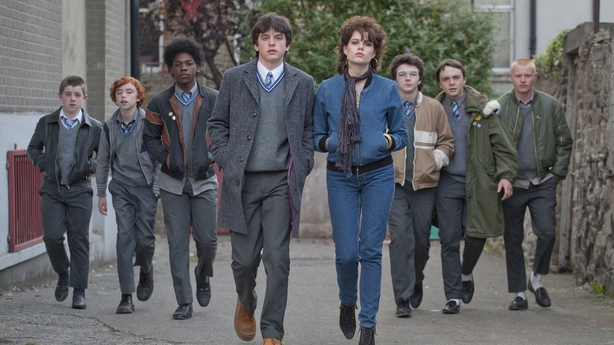 Carney also played tribute to his young stars and how well they gelled onscreen. "They felt like a band which was sort of the key to casting the film," he said. "There was no specific thing I wanted; I wanted them collectively to feel like, 'Yeah, he looks right with him'.
"Bands come together in very odd ways in school and they tend to be sort of outsiders sometimes and misfits. So as long as it looked plausible to me... We said we wouldn't make the movie if we couldn't get the right band atmosphere. They were great, all the guys. They'll be delighted."
With Sing Street backed by Bord Scannán na hÉireann/the Irish Film Board, Carney said the increased awards recognition for Irish movies internationally was great news for the Film Board and meant "nobody can mess with that now". 
"Not just because of my movie, so many films in the last couple of years have been Film Board nominated [backed]," he continued. "It's just so vital to make films in a country this size and to get a Globe nomination just goes to show you there's no way I could have done that without Irish Film Board money."