Irish revenge thriller Bad Day For The Cut will receive its World Premiere at next month's Sundance Film Festival, joining two previously announced Irish documentaries in the 2016 Sundance line-up.
Started by Robert Redford in the mountains of Utah with the intention of celebrating independent film, Sundance has become a major fixture on the global film calendar, serving as a launchpad for many of the major film-making talents of the past few decades, from Steven Soderbergh and Quentin Tarantino to David O. Russell and Darren Aronofsky. Notable Irish films to have premiered at Sundance include Paddy Breathnach's Viva and John Carney's Once, the latter of which was snapped up by a major studio (Fox Searchlight) and became an Oscar-winning box-office success.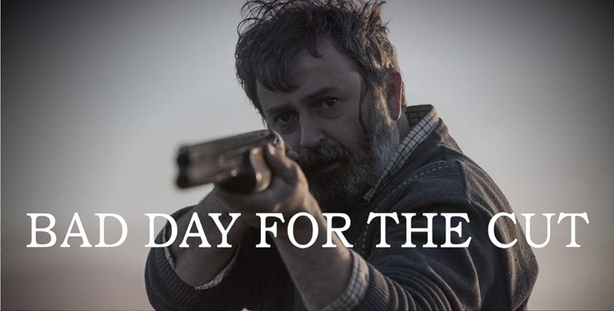 Bad Day For The Cut is an explosive revenge thriller from film-making duo Chris Baugh and Brendan Mullin, previously responsible for acclaimed short film Boys from County Hell and RTÉ Storyland entry Dinosaurs.
Donal, a middle-aged Irish farmer still lives at home his mother, content with a simple life. However, when she is savagely murdered Donal sets off for Belfast looking for answers - and revenge. What he finds is a world of violence and brutality that he can't understand and a secret about his family that will shake him to his core.
The film stars Nigel O'Neill (Game of Thrones) as Donal, alongside Susan Lynch (Happy Valley), Stuart Graham (The Frankenstein Chronicles) and rising stars Jozef Pawlowski and Anna Prochniak, and will screen as part of Sundance's Midnight strand, devoted to 'works that defy any genre'.
Two new documentaries round out the Irish contingent at this year's Park City bash:
It's Not Yet Dark is a feature length documentary telling the story of Simon Fitzmaurice, a talented Irish filmmaker who is living with motor neurone disease. He was diagnosed at the age of 34, after his short film premiered at the Sundance Film Festival. His wife was expecting their third child and they were left shocked and reeling.Simon refused to give up and started to work on the script for a feature film – My Name is Emily. Now, five years later, the father of five children, he is completely physically incapacitated.
Narrated by Colin Farrell, and using extracts from Simon's best selling memoir, the film follow Simon as he embarks on the direction of his first feature film through the use of the last physical attribute he has control over – his eyes.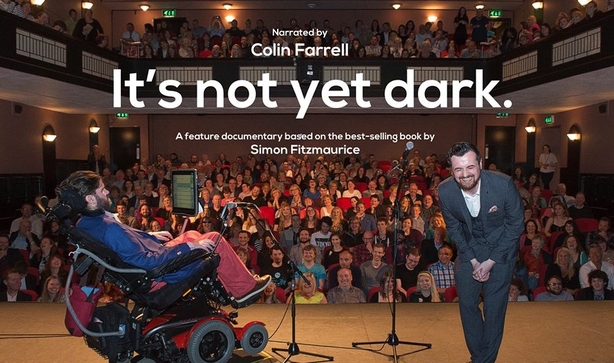 Directed by David Rane and Neasa Ní Chianáin, In Loco Parentis explores the world of of Headfort House, Co. Meath, founded in 1949 and the only remaining boarding school for primary-age children in Ireland. The film focuses on two of the longest-serving staff members, John and Amanda Leyden, who met as teachers in the 1970s and live on the grounds. Headfort House also serves as the venue for the Guth Gafa International Documentary Film Festival, founded by acclaimed documentarian Rane and Ní Chianáin.
We need your consent to load this YouTube contentWe use YouTube to manage extra content that can set cookies on your device and collect data about your activity. Please review their details and accept them to load the content.Manage Preferences
Last year's Sundance programme included a half-dozen new Irish titles, including box-office hits The Lobster and Love & Friendship. This year's festival kicks off on January 19th in Utah.