Nicky Byrne and Amanda Byram have been revealed as the hosts of RTÉ's Dancing with the Stars, with the 2FM presenter and former Westlife star saying it's the show he's always wanted to work on.
The news was revealed on The Ryan Tubridy Show on RTÉ Radio 1 on Tuesday morning, where Tubridy joked that it was one of the industry's "worst kept secrets" that Byram would be hosting the show.
The former Swan presenter said it was "literally a non-brainer" for her to join the series, explaining that she was "looking for an opportunity to come back to Ireland".
She said: "It's one of my favourite shows on telly. It's an amazing format."
The Dublin-born presenter said she hasn't been on Irish television for almost 16 years, joking "you'll have to blow the cobwebs off me!"
Byram added that they will aim to put their own stamp on the show, and that it has an "amazing Irish cast and sensibility".
Speaking to RTÉ Entertainment, Byram said that it "all feels so surreal" to return to Irish television with "such a brilliant show."
Nicky Byrne, who was a contestant on the BBC's Strictly Come Dancing in 2012, will be bringing his own unique perspective to the show as the show's second host.
The Westlife star said: "This is my Late Late Show Ryan, this is the show I love, to be a part of it is very exciting.
"The celebrities will go through highs, lows, you name it."
Delighted to confirm I'll be hosting Dancing with the Stars Ireland in the New Year alongside @AmandaByram on @RTEOne! #BringItOn💃🏻🎩👯🇮🇪

— Nicky Byrne (@NickyByrne) December 6, 2016
The singer and radio presenter spoke about the pressure that comes with "working your ass off all week" and then standing to have your performance critiqued in front of the judging panel on Sunday night.
He also spoke about getting dressed up for the famously glitzy show, saying that from a guy's point of view, "you feel like James Bond".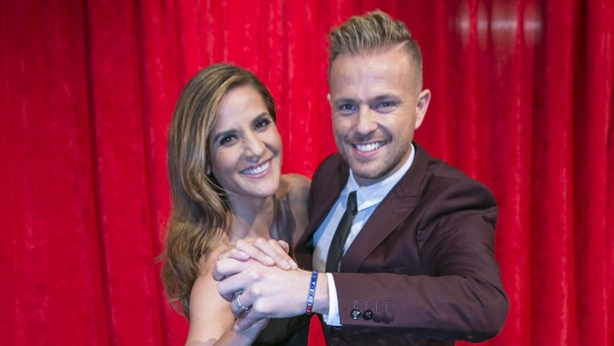 "It's gonna be fun, it's like going to the Oscars every Sunday night, it's glitz and glamour, black tie," Byrne said.
Byram added: "We're all so invested in this. We've got Whatsapp groups going back and forward [discussing our looks].
"It's not just about the dancing, it's about the style, the glamour, all of it. We've embraced that. Expect something that's going to blow you away!"
The star told RTÉ Entertainment that he "would've even considered moving to Poland or somewhere - if I could brush up on my Polish" for the chance to host Dancing with the Stars as it's "the show I've always wanted to host."
The highly-anticipated series is kicking off on January 8 on RTÉ One with a bumper 90-minute episode and is running until the end of March. The show's 11 contestants are set to be announced in the coming weeks.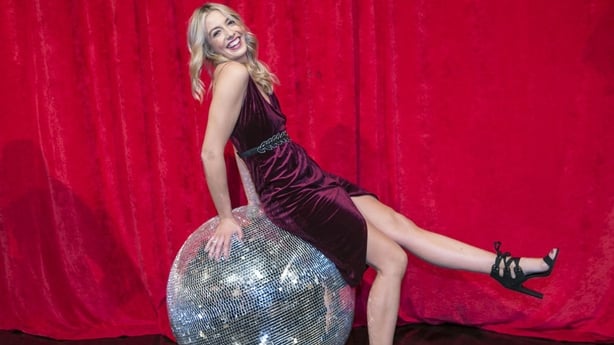 TwoTube star Blathnaid Treacy will also be hosting a spin-off programme on Friday night, Can't Stop Dancing.
.@BlathnaidT tells us all about her #DWTSIrl #DancingWithTheStars spin-off show #CantStopDancing.... pic.twitter.com/au2c4bmn23

— Entertainment on RTÉ (@RTE_Ents) December 6, 2016