He's already a bit of a veteran when it comes to presenting award shows but US chatshow host Jimmy Kimmel has landed the big one and will be hosting the the 2017 Academy Awards this February for the first time.
The 49-year-old host of Late Night With Jimmy Kimmel has previously MC-ed the 2012 and 2016 Emmy Awards, the 2007 ESPYS and the American Music Awards on ABC five times.
Yes, I am hosting the Oscars. This is not a prank. And if it is, my revenge on @TheAcademy will be terrible & sweet. Thx to @alsformalwear

— Jimmy Kimmel (@jimmykimmel) December 5, 2016
The presenter confirmed the news on twitter, telling his followers that "This is not a prank" and pledged that his revenge on the Oscars Academy would be "terrible and sweet".
Last year's host, comedian Chris Rock, faced pressure to boycott the event over the controversy about the apparent lack of diversity in the nominations, which led to the OscarsSoWhite hashtag trending on twitter.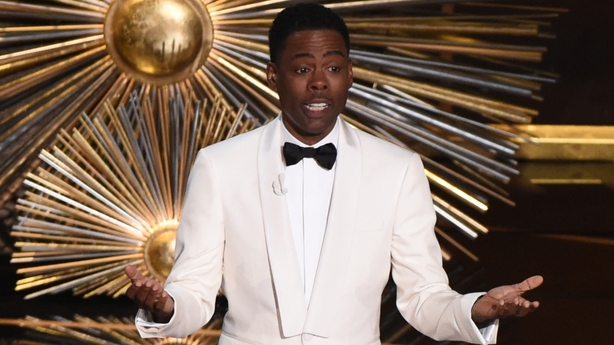 In the end, he decided to poke fun at the controversy in his opening monologue and made reference to the previous year's host (the very pale) Neil Patrick Harris.
"I'm here at the Academy Awards, otherwise known as the White People's Choice Awards. You realise, if they nominated hosts I wouldn't even get this job. You'd be watching Neil Patrick Harris right now."
Nominations for the Oscars will be announced on January 24 and after a bumper haul for Irish talent this year there may be less green on the red carpet in 2017.
However expectations are high for possible nods for Loving's Ruth Negga for Best Actress, Best Song for Sing Street, Best Cinematography for Armagh's Seamus McGarvey for his work on Nocturnal Animals and Best Original Screenplay for Lobster.
The 89th Academy Awards will take place on February 26.