Colin Farrell has said he is glad he does not have the same level of fame as he experienced earlier in his screen career, describing it as a "period of madness".
The Dublin actor and British counterpart Hugh Grant have interviewed each other for an upcoming episode of US trade magazine Variety and PBS' (Public Broadcasting Services) TV series Actors on Actors, and during their funny and insightful sitdown the two stars reflect on life in the public eye.
"I don't feel part of it at all - the whole fame thing and celebrity thing," says Farrell. "I mean, I really don't. When I started - when I was lucky enough to get me [sic] first American film - then it all went mad so fast for me and I had a period of maybe five or six years of incredible fame and recognisability [sic] and all that. It was madness.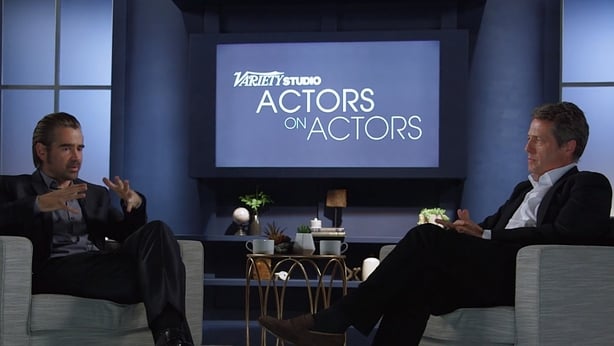 "[Laughs] And that's since gone - a few films that didn't quite work at the box office! God, having films that are seen by audiences if they're good and they connect is a wonderful thing, but I'm glad that period of madness is over for me in my life."
Referring to "parties and red carpets and all", Farrell tells Grant he doesn't feel part of what people may imagine his life to be "if they bothered to waste 30 seconds and think of my life".
"Two or three times a year I may stamp on a red carpet and do some interviews or do this kind of thing - I've never done this before!" he says. "Outside of that, social media I don't have and I feel very outside of it."
"I'm in the same kind of boat," Grant enthuses. "I'm more left alone than I was, which is absolutely delightful."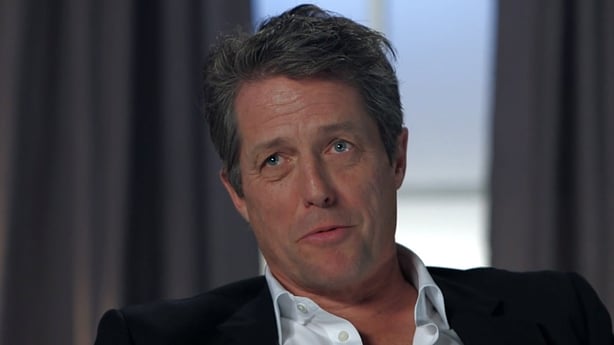 Even in the short promo clip that has been released on Variety's website for the episode, the rapport between Farrell and Grant is obvious: when Grant says he has a "penetrating question" for Farrell, he replies, "I feel like I should cross my legs tighter!"
But there is a serious side to their discussion also, with Grant turning his attention to Farrell's career choices.
"If you had two scripts on your desk," asks Grant, "and one was almost certain to be a big smash hit because people would be entertained by it, but the part's kind of 'eight out of ten'. Then you have one where you know no-one's going to see this outside the San Sebastian Film Festival but the part is 'ten out of ten' - which do you choose?"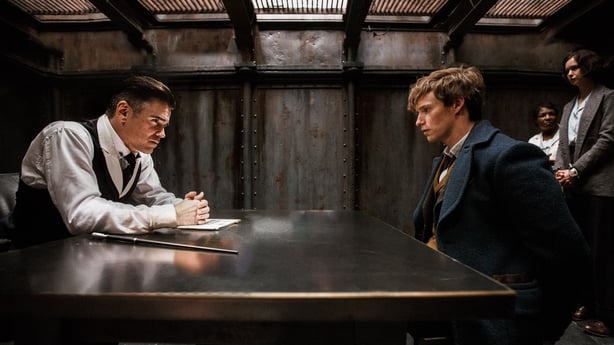 "It depends," admits Farrell, who is currently on screens in blockbuster Fantastic Beasts and Where to Find Them. "Honest to God, being a dad of two boys that I want to be able to support... And it's a bit complicated as well, which I won't get into... You should have made it more interesting by saying 'six out of ten' - the one that's going to be seen by everyone? Let's say 'six out of ten' is the part; maybe 'five out of ten'. There's a world where I'd still do that."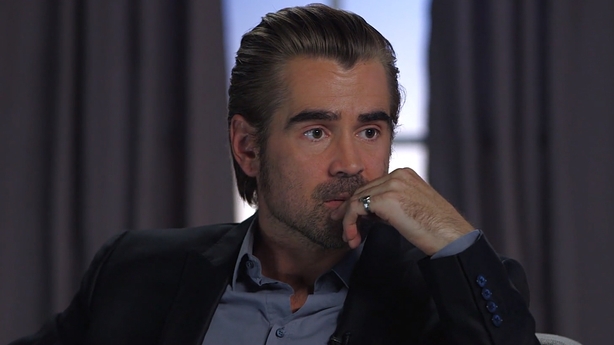 Farrell says he has a "really healthy appreciation for the nature of commerce of the film business", but adds that his "personal proclivity" is for smaller films like Ondine, In Bruges and The Lobster.
"Stuff that usually has a budget between five and ten million," he explains. "But because they don't have to find such a big audience the characters have a greater sense of specificity to them and maybe a greater internal struggle that can find avenues of emotional or intellectual exploration that the $100 million/$150 million films maybe don't afford - just in how they're crafted.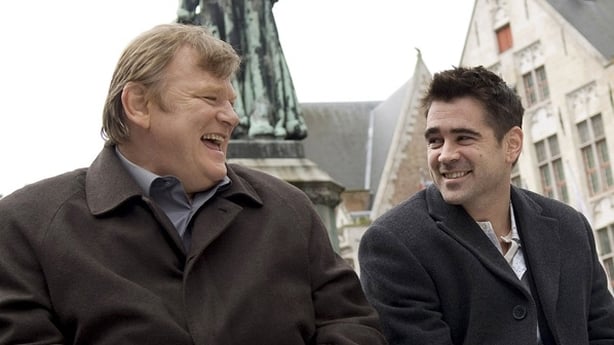 "You can go, 'Well you should still bring the same level of attention'. You do, but Total Recall will not allow you to do the same level - or maybe I'm just not good enough - or at least attempt to find the same level of specificity and depth. It doesn't want it of you; it doesn't need it of you, that kind of film. But I think I have my own version of a healthy appreciation for both."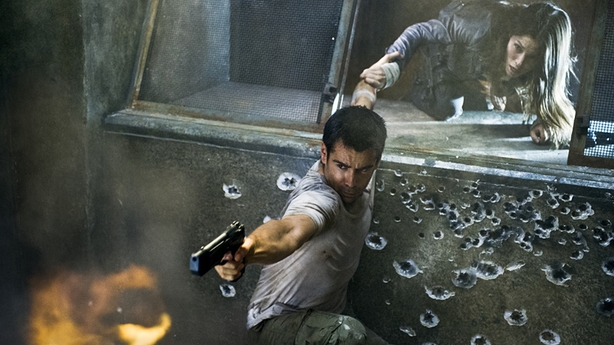 Farrell goes on to tell Grant that he loves working on action films. "I've done three or four dramas in a row now," he says, "and I kind of said to my agent last week, 'I wouldn't mind finding something like John Wick'. Something that had a kind of aesthetic beauty to it and a particular style but was more commercial and maybe more physical and stuff like that."
He then turns the tables on Grant, asking: "What about you? I mean, it's a job."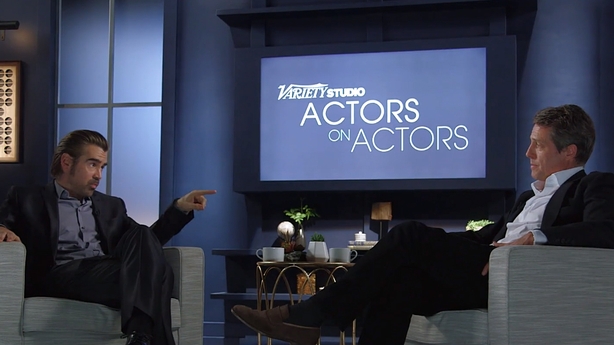 "I agree with almost everything you've said," says Grant. "But I sometimes think we are in slight danger of disappearing up our own arses, actors, and that really we should be there to entertain people, and we shouldn't forget that."
"It's an entertainment business," Grant continues. "If you're not entertaining people and you're only really pleasing your peers, so you get recognition and awards and things, then I think it can become a fraction masturbatory."
The full Actors on Actors interview will air in the US on January 3.