The Great British Bake Off judge Paul Hollywood has said the reaction to his move to Channel 4 was "out of control" and that he will "always be a villain".
Hollywood has decided to stay on the hit baking series when it moves to Channel 4, while his fellow judge Mary Berry and hosts Mel Giedroyc and Sue Perkins have said they will remain with the BBC.
The TV presenter said he was surprised by the vitriolic reaction his decision elicited in the press.
Speaking to The Times Magazine in the UK, he said: "I will always be a villain. I was sort of expecting it. But when it hit me, it was like an express train.
"I haven't murdered anyone. But I think the Yorkshire Ripper got less press than I did."
The 50-year-old added that the coverage was "out of control", saying he "nearly spewed my cornflakes all over the TV" when he saw it running on BBC Breakfast one morning.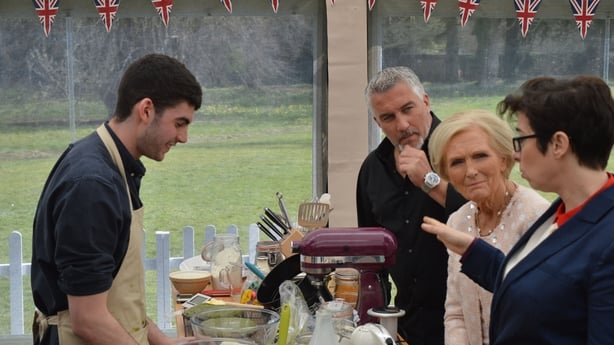 He said: "I was really shocked. I was sitting there with the family. I thought, 'What?"'
Hollywood said he was "gutted" that his co-stars would not be moving with him, and seemed to suggest his choice had paid off financially, asking: "Would you work across the road? If you could double your wages, by going across the road to a rival, would you?"
This year's GBBO October finale marked the series' swansong on the BBC before it moves to Channel 4 next year, bar a one-off Christmas special later this month.