The son of late Fawlty Towers star Andrew Sachs has spoken of how vascular dementia ravaged his father, describing it as a disease that "takes everything".
Andrew Sachs, who was loved around the world for his role as accident-prone Spanish waiter Manuel in the classic BBC sitcom, passed away in a care home last week at the age of 86 after a four-year battle with vascular dementia.
In an interview on The Marian Finucane Show on RTÉ Radio 1 on Saturday, broadcaster John Sachs shared the reality of his father's final years, which saw the actor lose the ability to recognise himself on screen as Manuel as the disease took its toll.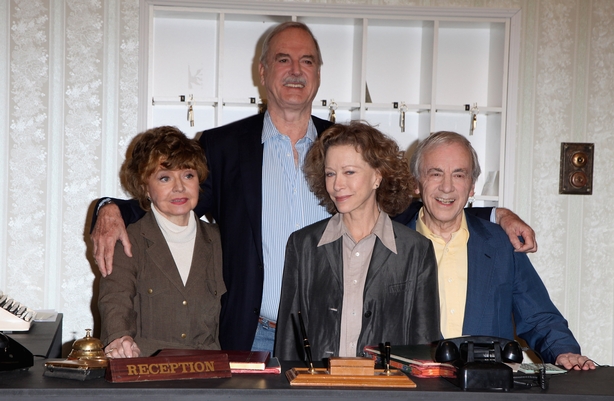 "I'm not an expert on vascular dementia by any stretch, and there are so many different types of Alzheimer's, dementia and so forth," he said. "I was quite alarmed to see that it's probably the second biggest killer out there at the moment. Because it doesn't just affect your brain; it affects your body. It takes everything."
"It is a disease that sneaks in[to] the conscience," he continued. "You think, 'No, surely I haven't got anything like that?' It's almost like 'the Big C': it's something everyone dreads and it comes along and you get diagnosed and suddenly you've got to maintain everything and then you get to a stage where, like any disease, it becomes in control. And you need love and you need everybody 'round you making it easy for you in the final moments. I'm sure lots of listeners out there will identify with this."
John Sachs said it had been overwhelming to realise just how many families are affected by dementia.
"I had an extraordinary day yesterday; so many people said to me, 'My dad died this year of dementia' or whatever," he explained. "So there are lots of people listening now that are going to connect with this and his journey."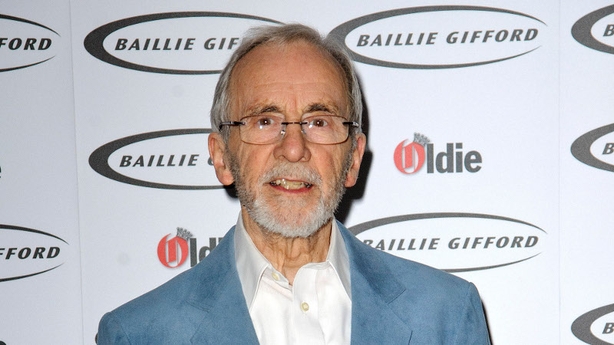 When it was put to him that it must have been "quite frightening and disturbing" for his father to feel his memory slipping away after a lifetime learning lines, John Sachs replied: "For somebody who was a professional who had an amazing memory and could learn passages of dialogue... The guy put his homework in, worked hard at it and like anybody who performs, if you have a problem trying to retain lines or songs or whatever... To lose that gradually, it must be the worst thing in the world."
Paying tribute to the care his mother Melody had given his father, John Sachs described his parents as "inseparable".
"Those final moments were very, very difficult. Very difficult indeed," he said. "But I guess somehow she found the strength and it was a lot of energy expended in that. It was a challenge."
Only 12 episodes of Fawlty Towers were ever made but the character of Manuel, who as everyone knows hailed from Barcelona, became one of the greats of British television comedy.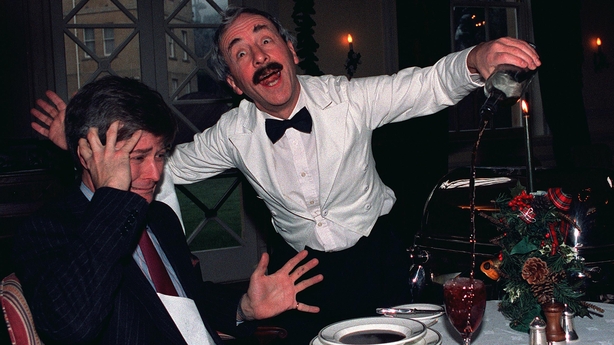 John Cleese, who co-wrote the sitcom with his ex-wife and co-star Connie Booth, led the tributes to Andrew Sachs, describing him as a "very sweet, gentle and kind man and a truly great farceur".
"I could not have found a better Manuel. Inspired," he added.
Writing for British newspaper The Guardian, Booth, who played Polly in Fawlty Towers, said: "People say that nobody but John could have played Basil; it's just as true that nobody but Andrew could have played Manuel, even though there was a time when Andrew, who was German by birth, wanted to play the character in German. The character became iconic."
If you have been affected by issues raised in this article, please see: alzheimer.ie or contact the Alzheimer Society of Ireland National Helpline on: 1800 341 341.