Broadcaster Anton Savage has announced that he is leaving Today FM with immediate effect - but the radio station has responded by stating that his contract was not being renewed.
Savage - who helmed the Dublin-based station's primetime 9.00am to 12.00pm weekday slot in the wake of Ray D'Arcy's return to RTÉ - stated that he made the decision to quit following a number of disagreements with station management. 
He outlined his reasons in a lengthy and at times critical statement posted to the show's twitter account.
"22 months ago, I set out working with a brilliant bunch of people to create a magazine show we could be proud of between 9 and 12 on Today FM," he said in a statement.
"We were told the objective was to create a great show and retain 65% or more of the previous audience. The task of doing that was brilliant. Fun, challenging, collegiate.
"The team on the Anton Savage Show could not have worked harder or been more creative or dedicated, and it was through their hard work that we were awarded our PPI award for magazine show of the year this year . . .
Over the last year it became clear that my objectives for the show and the new management's objectives for the show diverged greatly. We disagreed on a move to set music quotas, we disagreed on significant changes to the playlist, we disagreed on topics for discussion, on format, on choice of contributors and we disagreed on the choice of certain guests.
He concluded the statement by saying that the disagreements had "led to a situation where we have parted ways," adding: "I wish my team and all the people in the station the best."
@AntonSavageShow Ah Jaysus, sad news for everyone involved. Genuinely sorry to hear this.

— PJ Gallagher (@pjgallagher) December 2, 2016
The Anton Savage Show first aired on Today FM in January 2015, following the departure of Ray D'Arcy to RTÉ. He had previously helmed his own programme, Savage Sunday, on the station and had frequently filled in for other broadcasters on Today FM including D'Arcy and Matt Cooper.
However listenership for the show had recently declined and the show fell out of the top 20 most listened to shows in Ireland in the last JNLR survey with an audience of 191,000.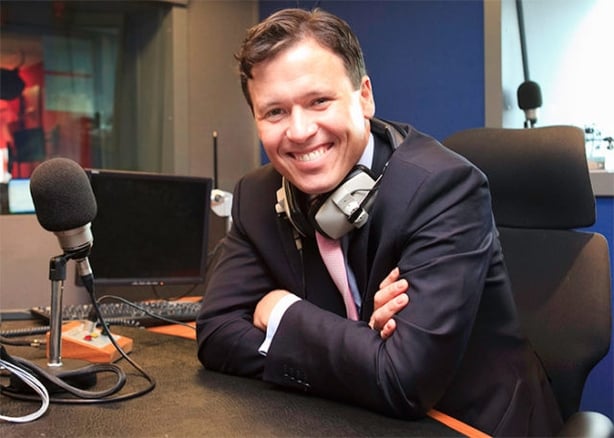 Following today's statement by Savage, Today FM released a separate statement about 20 minutes later, which contradicted Savage's version of events.
"Today FM has announced that it will not be renewing Anton Savage's contract when it expires later this year," it read. 
Commenting on the announcement, Keith McCormack, Chief Executive of Today FM, said: "Following a detailed review of the schedule, the station is in the process of refreshing its line-up and focus.
"As part of this we have decided that we will not renew Anton's contract. I would like to thank Anton for his commitment and dedication to the station and I wish him the very best with his career.
"Full details of Today FM's new schedule will be announced early in 2017."