Members of veteran British pop group Duran Duran have reacted with shock and anger after losing a court battle over US rights to some of their most famous songs.
They expressed outrage after a judge ruled that major publishers Gloucester Place Music, ultimately owned by US business Sony/ATV, were legally entitled to court orders preventing them serving notices to terminate copyright agreements related to the band's first three albums.
The notices were served under US copyright laws which give songwriters "an inalienable right" to call for a reversion of copyright after 35 years.
But Gloucester Place argued in court that the group members had breached music publishing agreements by serving notices related to the three albums - Duran Duran, Rio and Seven And The Ragged Tiger - plus A View To A Kill, the James Bond film title track.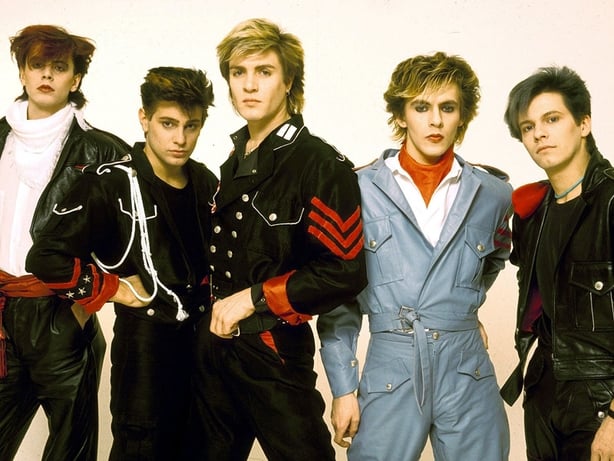 Classic Duran: angry like the wolf
Mr Justice Arnold, sitting in London, agreed with the publishers and ruled English laws of contract barred the group members from seeking to reclaim rights over their own works.
The judge said the language of the copyright agreements "would have conveyed to a reasonable person having the relevant background knowledge that the parties' intention was that the 'entire copyrights' in the compositions should vest, and remain vested, in the claimant (Gloucester Place) for the 'full term' of the copyrights."
The ruling came as a blow to group members Simon Le Bon, Nick Rhodes, Roger Taylor and John Taylor and former member Andrew Taylor.
Founding member and keyboardist Rhodes said: "We signed a publishing agreement as unsuspecting teenagers, over three decades ago, when just starting out and when we knew no better.
"Today, we are told that language in that agreement allows our long-time publishers, SonyATV, to override our statutory rights under US law.
"This gives wealthy publishing companies carte blanche to take advantage of the songwriters who built their fortune over many years, and strips songwriters of their right to rebalance this reward.
"We are shocked that English contract law is being used to overturn artists' rights in another territory. If left untested, this judgment sets a very bad precedent for all songwriters of our era and so we are deciding how properly to proceed."
We need your consent to load this YouTube contentWe use YouTube to manage extra content that can set cookies on your device and collect data about your activity. Please review their details and accept them to load the content.Manage Preferences
Le Bon added: "What artist would ever want to sign to a company like SonyATV as this is how they treat songwriters with whom they have enjoyed tremendous success for many years?
"We issued termination notices for our copyrights in the US believing it simply a formality. After all, it's the law in America.
"SonyATV has earned a tremendous amount of money from us over the years. Working to find a way to do us out of our rights feels like the ugly and old-fashioned face of imperialist, corporate greed. I thought the acceptability of this type of treatment of artists was long gone - but it seems I was wrong.
"SonyATV's conduct has left a bitter taste with us for sure, and I know that other artists in similar positions will be as outraged and saddened as we are. We are hopeful this judgment will not be allowed to stand."