The wait is finally over - tonight's THE telly night of the year as The Late Late Toy Show takes place with Ryan Tubridy as the ringmaster of mayhem and a cast of hundreds of excited and talented kids.
The theme of this year's show is (drum roll!) .... The Jungle Book. More specifically, the Disney animated version from 1967 that includes such great songs such as The Bare Necessities and I Wanna Be Like You.
Tubs says the opening number is going to bigger and better than ever before.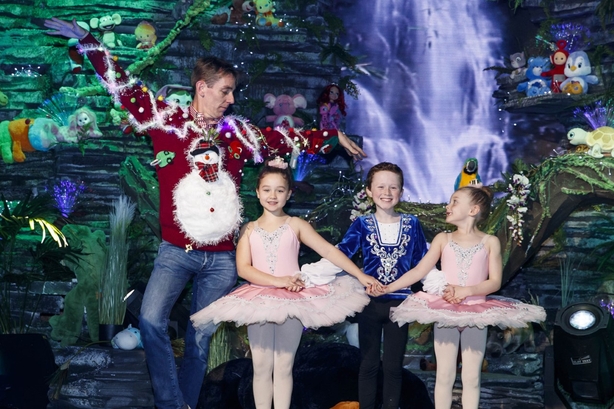 "The opening sequence this year will be a big, mammoth production," says Ryan Tubridy. "It's The Jungle Book. It's jazzy, it's brassy, it's sassy, and it's the most colourful of all the openings I can recall.
"The set's great, the music - you know the songs - you'll all be able to sing along and tap your feet. It's magnificent.
"When we first started doing this about eight years ago it was all a bit low-key," Tubs adds. "And it's just getting bigger and bigger every year. It's kind of out of control now. in a good, Skittle-fuelled way.".
This year's Toy Show has the biggest number of participants EVER as Ryan will be joined by more than 320 children from all over Ireland, including 72 who will perform with him in the show's opening number.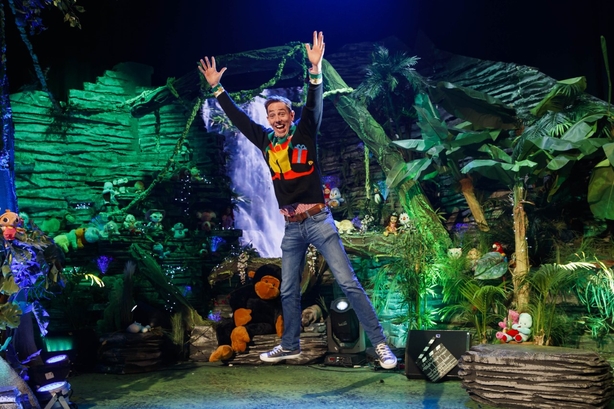 The audience watching at home is likely to reach around 1.5 million as the Toy Show tends to be the most-watched show of the year (with thousands more tuning in from around the world live on the RTÉ Player). But, for now, Ryan is putting all that to the back of his mind.
"What I do is I pretend it's not happening. I pretend I'm in this crazy room with a bunch of kids doing daft things, and if there happens to be cameras there filming, good on them. But I just keep rocking and rolling."
These kids are well drilled and giving nothing away about tonight's performances on the Toy Show #LateLateToyShow pic.twitter.com/W6xTI0BUrm

— Entertainment on RTÉ (@RTE_Ents) December 2, 2016
In preparation for tonight's show, Ryan's been wearing Christmas jumpers all week and practising his singing, whether at home, at work or in the car. Even when he's at the shops.
Click here for more on the Late Late Toy Show
"I've been singing it in the supermarket," he explains. "They must think I'm quite deranged in the supermarket, because I'm wearing these [Christmas] jumpers, singing Jungle Book songs.
"But that's the world I inhabit," he adds. "So I just enjoy it."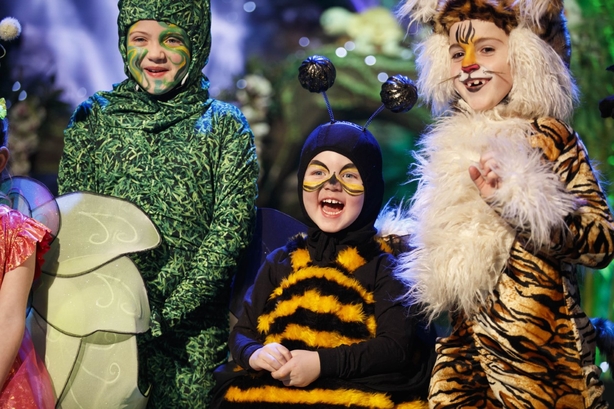 And while it's all great fun, Ryan admits that there have been embarrassing moments, with the worst one involving a soiled nappy.
"I love toys that are manky," he says. "And this toy had diarrhoea. This stuff came out: it was green, gunky, and it came out onto the nappy . . . I was in a giddy moment, and I just flung it into the audience.
"And, honest to God, it hit a face, and it just went all the way down. Green, yellow, slime. I loved it," he adds, joking. "I love seeing people's pain."
The Late Late Toy Show starts at 9.35pm tonight on RTÉ One.