Andrew Sachs, who was best known for his role as accident-prone Spanish waiter Manuel in the sitcom Fawlty Towers, has died at the age of 86 following a four-year battle with dementia.
The German-born actor passed away in a care home last week. Sachs was diagnosed with vascular dementia in 2012.
He had been privately battling dementia for the last four years and the disease had left him wheelchair-bound and unable to speak. According to reports his funeral has already taken place.
Only 12 episodes of Fawlty Towers were ever made but the character of Manuel, who as everyone knows hailed from Barcelona, became one of the greats of British television comedy.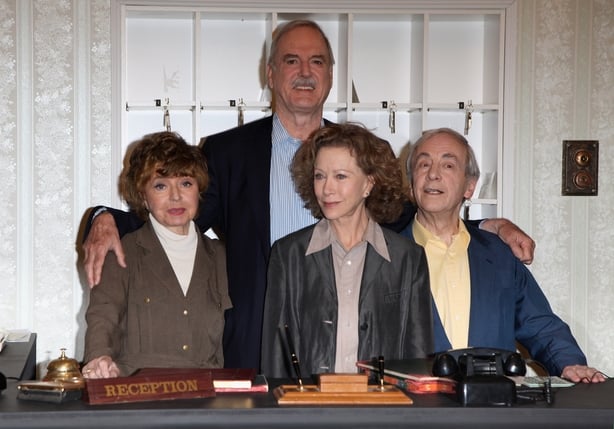 John Cleese, who co-wrote the sitcom with his ex-wife Connie Booth, has led tributes to the actor whom he described as a "very sweet gentle and kind man and a truly great farceur.
He added "I could not have found a better Manuel. Inspired."
Click here for the best Manuel quotes from Fawlty Towers
Speaking on BBC Radio this morning, Cleese said that the normally mild-mannered Sachs "turned into a completely different human being" when wearing his Manuel moustache.
He also revealed that his favourite scene in Fawlty Towers was The Kipper and the Corpse episode.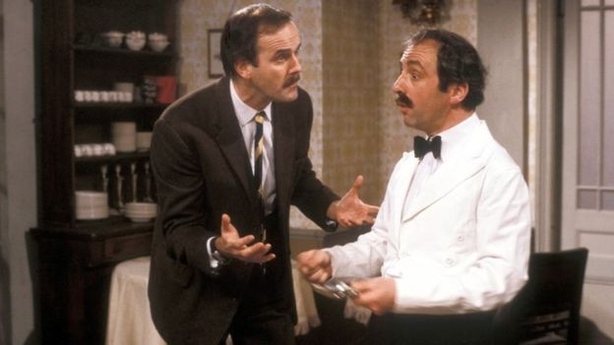 "I think that was some of our very best physical comedy and working out all that stuff like getting the body into the basket and getting it out again I think that was so much fun.
"Occasionally you come across someone who loves physical comedy and although he was such a quiet demeanour, Andy absolutely loved it."
Manuel was often at the receiving end of Basil's legendary tantrums and his catchphrase "Que?" became a byword for misunderstanding, along with the phrase "I know nothing".
Sachs and his Jewish family fled Nazi Germany in 1938 and settled in Britain.
He had a long TV, radio and stage career starring in Dr Who, Casualty, Coronation Street and, despite his association with a character known for a poor grasp of English, he was very much in demand as a voice over artist and narrated numerous radio and television programmes.
In 2008 Sachs was in the headlines after he was pranked by comedian Russell Brand and TV presenter Jonathan Ross. The pair left an obscene message on his phone about Sachs' granddaughter as part of a BBC Radio programme.
The BBC apologised over the 'Sachsgate' incident and following an avalanche of complaints both Brand and Ross were suspended.
A year after the controversy, Sachs went on to play Ramsay Clegg in the soap Coronation Street. He said his wife Melody was such a fan, he had been watching it since 1962.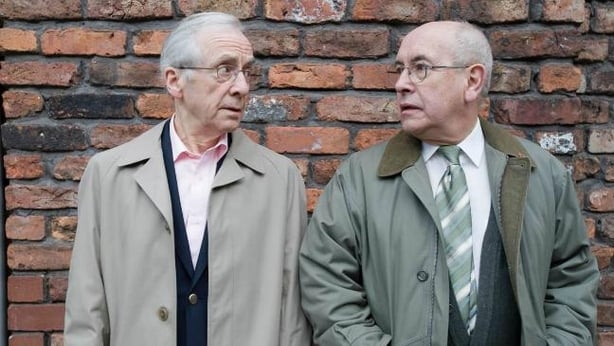 Melody told the Daily Mail newspaper that Sachs "had dementia for four years and it wasn't very pleasant. We didn't really notice it at first until the memory started going.
"It didn't get really bad until quite near the end. I nursed Andrew, I was there for every moment of it."