The Smiths are set to issue their first single in over 20 years with the release of a demo version of The Boy With the Thorn in His Side, featuring a sleeve designed by former frontman Morrissey.
Morrissey website, True to You, which the singer often keeps up to speed with all things both Moz and Smiths, says that Warner UK will release a vinyl 7", with an A-side of The Boy With the Thorn in His Side and a B-side featuring a previously unreleased version of Rubber Ring. No release date has been confirmed.
The Boy With The Thorn in His Side originally appeared on the Smiths' third studio album, The Queen is Dead, which is often referred to as their masterpiece. The original version of Rubber Ring first featured on the band's 1987 compilation album, Louder Than Bombs, and also on the original 12" of The Boy With The Thorn in His Side.
The release will be the Manchester band's first single since 1995's posthumous Sweet and Tender Hooligan. In true Smiths' tradition, the sleeve will feature a vintage shot of English actor Albert Finney.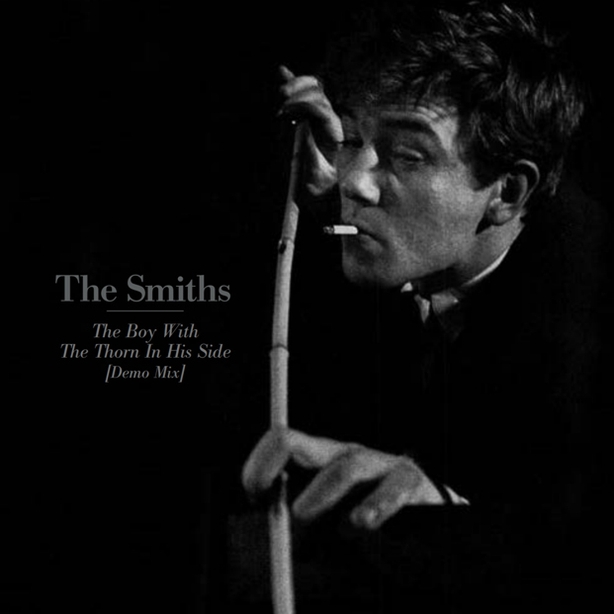 Smiths watchers will be wondering if the release of this "new" single, is a sign of another rapprochement between Morrissey and guitarist Johnny Marr.
In his recently-published autobiography, Set The Boy Free, Marr revealed that the former songwriting partners and friends had met in 2008 in a Manchester pub and that a Smiths' reunion - without estranged drummer Mike Joyce - had been discussed. However, the plans came to nothing after Morrissey severed contact again.
Earlier this month, Marr said Morrissey's support of Brexit had put a "drawback" on the likelihood of a future Smiths' reunion.