Brendan O'Carroll's Mrs Brown's Boys, a documentary about rowing legends the O'Donovan brothers, and a Nathan Carter special are among the highlights in this year's Christmas TV schedule on RTÉ.
There's also heaps of movies, music and a look back at some of the other sporting highlights of the year to keep viewers entertained over the festive period. Here's a selection of what's on offer:
It wouldn't be Christmas without an appearance by Mrs Brown and this year there are two - two! festive specials. Mrs. Brown's Boys: Mammy's Forest is first out of the blocks on Christmas Day with Agnes putting her foot down and refusing to have a Christmas after the shenanigans of recent years.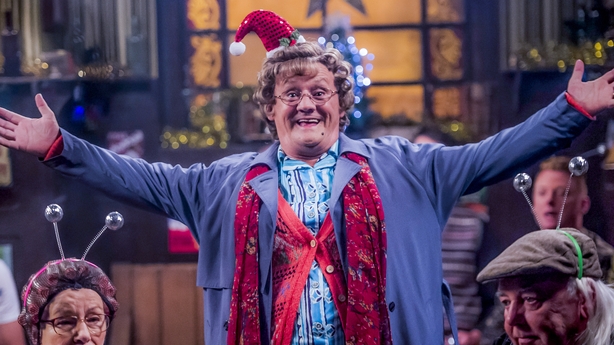 While also over the festive period, in another episode called Chez Mammy she has to deal with a host of issues including Cathy's new French boyfriend and problems for grandson Bono who's being bullied at school.
Meanwhile, staying with Irish comedy, Bridget & Eamon get the turkey treatment in a festive special entitled The Day After Christmas when Bridget accidentally kills Eamon's Mammy with an electric carving knife.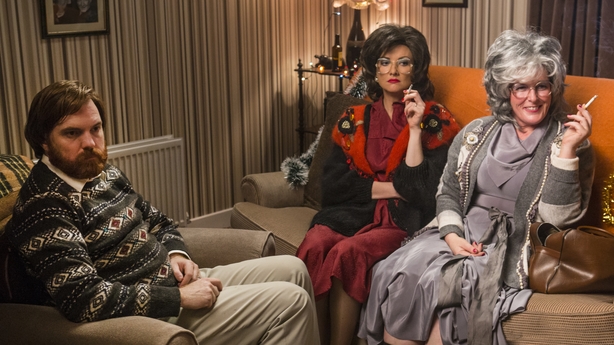 Fair City viewers can expect a gripping hour-long special of their favourite soap on Christmas Day as Niamh plans the ultimate Christmas dinner (i.e revenge) with Paul Brennan's ex-lovers and children. That's bound to be full of festive joy!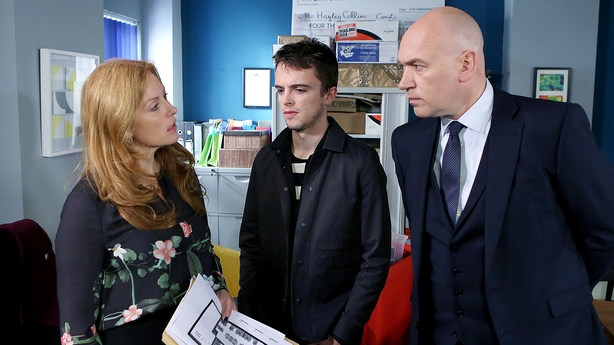 While over On Celebrity Home of the Year (December 28) the panel of expert judges get to poke around inside the homes of five well-known Irish faces: Norah Casey, Helen Cody, Darren Kennedy, Brent Pope and Terri Prone.
For country music fans there's a big treat in store as Nathan Carter hosts a special Christmas edition of his show which was recorded in Dublin's Mansion House with performances from Billy Ocean, KT Tunstall, Paddy Moloney, Eleanor Shanley and Al Porter.
Staying with music, on Christmas Eve there's more festive celebration as Daniel O'Donnell delivers some yuletide favourites on Christmas With Daniel which was exclusively recorded at his Christmas show at the Convention Centre in Dublin.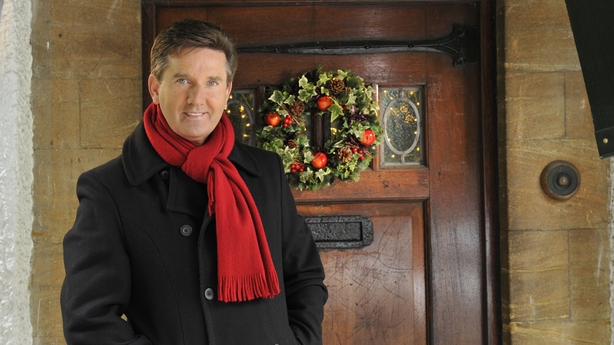 Other music programmes include Mary Kennedy presents Christmas Carols, a one-hour profile of THE Eurovision legend in Johnny Logan: Hold Me Now, and an Other Voices special dedicated to the very talented Gavin James.
Of course, Christmas wouldn't be the same without a good movie binge and film fans can look forward to a range of movies including Irish comedy caper The Flag with Pat Shortt on Christmas Day. Another recent Irish movie, Calvary, starring Brendan and Domnhall Gleeson, is being screened on Stephens Day,
There's a host of favourites to pick from including The Hobbit: The Desolation of Smaug, Tinker, Tailor, Soldier Spy, Bad Neighbours, Captain America: Winter Soldier, Rush, and 300: Rise of an Empire.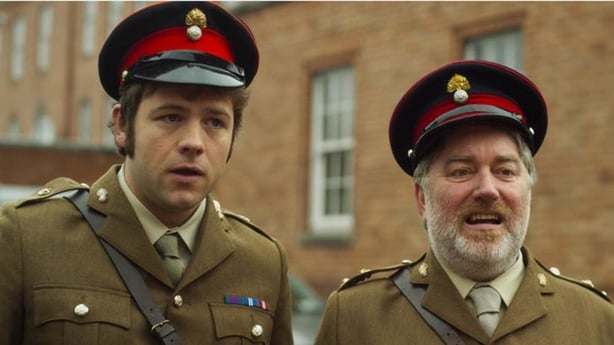 And let's not forget the perennial classics that you've seen a gazillion times but still look forward to watching again over the holiday period including Love Actually, While You Were Sleeping, Notting Hill, Pitch Perfect and Die Hard 2.
For sports fans (and, to be honest, everyone) one of the highlights of the schedule will be the one-hour documentary Pull Like A Dog on December 27. It follows the O'Donovan brothers as they return home to Skibbereen Rowing Club in the aftermath of their success at this year's Olympics.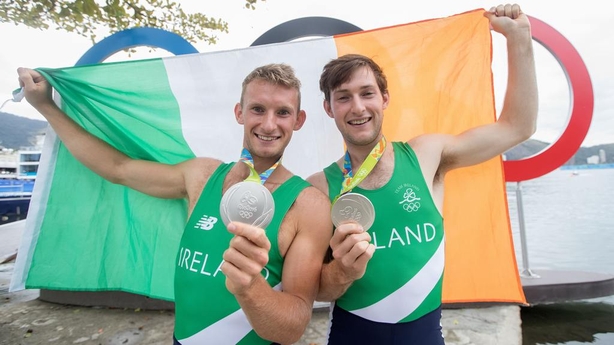 Darragh Maloney will present the RTÉ Sport Awards 2016 on December 17 as an array of Irish sports stars gather to celebrate the sporting year.
There's also EURO 2016: Two Shades of Green which looks back on those heady few weeks last summer, while Thank GAA It's 2016 looks back at all the action from the hurling and football championship earlier this year.