Oscar-winning actor Matthew McConaughey surprised students at his former university in Texas -  by giving them a lift home.
The Dallas Buyers Club star got behind the wheel of a golf cart this week to give students at the University of Texas a lift home after volunteering for a night time safety initiative.
The SURE student programme (which stands for Students United for Rape Elimination) offers golf-cart rides and walking partners for vulnerable students who are headed home late at night.
A photo of McConaughey driving a golf cart with some happy students was posted on the university's Facebook page.
Undernearth was a caption: "Longhorns take care of each other, and it's ''safe'' to say Matthew McConaughey agrees. Don't forget to use SURE Walk when traveling home late at night; you never know who might pick you up!"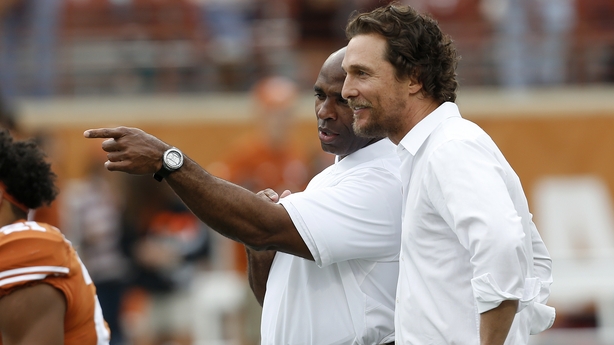 The actor graduated in 1993 with a degree from the university and has remained a strong supporter of its football team.
Last week he was on the sidelines of the university's game against rival Texas Christian University, though despite the A-list support they failed to win the game.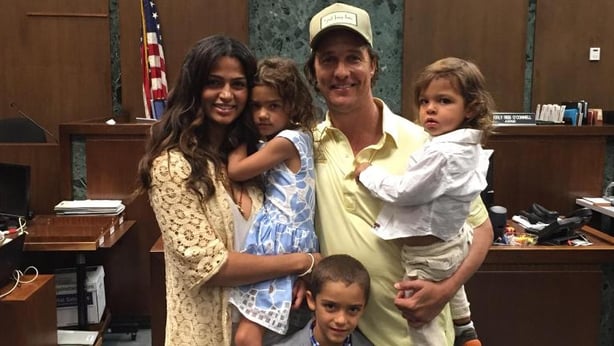 Recently the actor said he is so proud of his Irish heritage that he wants his three children to speak fluent Irish and go to the Gaeltacht.
"When they're older, I want to send them to that Irish language summer camp you guys do, it's like a rite of passage for you guys, isn't it? When you're teenagers. I want them fluent — which means I gotta do a crash course too."
The Texan, who has connections to Cavan and Monaghan, spent a summer living in Dublin in 2001 while shooting Rob Bowman's movie Reign of Fire which he said was like "coming home".