A rare vinyl pressing of U2's single Pride (In The Name Of Love) has made a Top 20 list of the world's most expensive vinyl but it's priced a long way behind the most expensive - Ringo Starr's original pressing of the Beatles' "White Album".
The 7" of Pride, a huge hit for the band in 1984, was originally pressed in Australia on clear vinyl and has been valued at £5,000 in a new chart of collectable vinyl records compiled by the website LoveAntiques.com.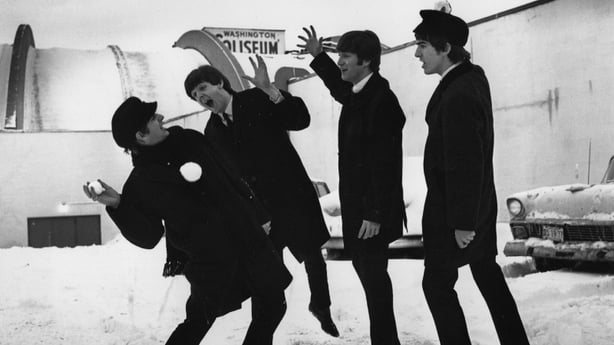 A copy of The Beatles' 1968 album The Beatles, which is better known as The White Album, owned by drummer Ringo Starr tops the list having sold at auction last year for £730,876.
The Beatles take up the top three places on the new list with a one-sided acetate of their 1963 single Love Me Do, of which there is only one known copy, valued at £80,500. The Quarryman, an early incarnation of the band, features at No 2 with That'll Be The Day/In Spite Of All The Danger worth £100,000.
The Sex Pistols, David Bowie, Led Zeppelin and Madonna also appear on the list.
The Top 20
1. The Beatles – The Beatles' (White Album) originally owned by Ringo Starr – £730,876.
2. The Quarrymen – That'll Be The Day/In Spite Of All The Danger – £100,000
3. The Beatles – Love Me Do – £80,500
4. Jean Michel Jarre – Music For Supermarkets – £10,000 – £30,000
5. Frank Wilson – Do I Love You (Indeed I Do) – £25,000
6. Sex Pistols – God Save The Queen – £12,000
7. Billy Nicholls – Would You Believe – £10,000
8. The Beatles – Please Please Me – £7,500
9. Robert Johnson – Kind Hearted Woman Blues – £7,000
10. Queen – Bohemian Rhapsody/I'm In Love With My Car – £5,000
11. U2 – Pride (In The Name Of Love) – £5,000
12. John's Children – Midsummer Night's Scene/Sara Crazy Child – £4,000
13. Ron Hargrave – Latch On/Only A Daydream – £3,000
14. Led Zeppelin – Led Zeppelin – £3,000
15. The Beatles – Love Me Do/PS I Love You – £3,000
16. David Bowie- Space Oddity/Wild Eyed Boy From Freecloud – £3,000
17. Tinkerbells Fairydust – Tinkerbells Fairydust – £3,000
18. Madonna – Erotica – £2,000
19.Wings – Love is Strange – £1,500 – £2,000
20. Tudors Lodges – Tudor Lodge – £1,200