Martin Scorsese had an audience with Pope Francis today after his new movie, Silence, had its world premiere in Vatican City with a special screening in front of 400 Jesuits.
The Oscar tipped movie stars Irish actor Liam Neeson and tells the story of 17th-century Jesuit missionaries, played by Andrew Garfield and Adam Driver, tasked with bringing Christianity to Japan.
They seek out Neeson's character, a priest who is believed to have lost his faith.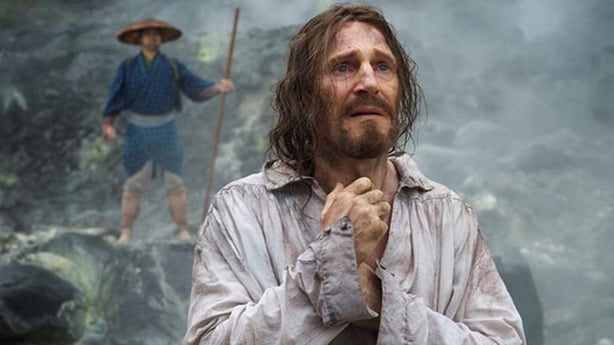 In 1988 Scorsese, who was once a seminarian, found himself on the receiving end of anger from Catholic groups for his controversial film The Last Temptation of Christ.
There were cries of blasphemy at the time due to the inclusion of a dream sequence in which Jesus has sex with Mary Magdalene.
However he was warmly greeted by the Pope during today's meeting which the Vatican described as "very cordial".
The movie's subject matter hold's special significance for the pontiff, who as a young member of the Jesuit order in Argentina wanted to become a missionary in Japan, but was unable due to ill health.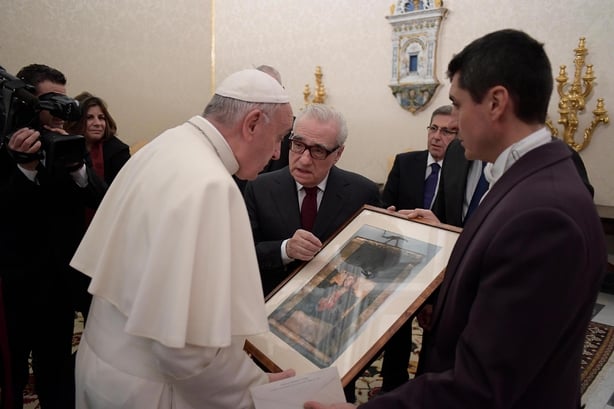 Silence, which has been compared to movie classic The Mission - also starring Neeson - opens in a limited release in the US on December 23 so it can qualify for the upcoming Oscars.
Liam Neeson has previously said that Scorsese proved to be a very hard taskmaster on Silence and, ironically, required absolute silence on set because "if he hears one tiny sound, it shatters it for him".
The Ballymena actor lost 20 pounds in weight to play his role in Silence and said he found working with cinema legend Scorsese on the film to be "intimidating". They had previously worked together on 2002's Gangs of New York.
Asked why the project had struck a chord with him, Neeson cited his Catholic upbringing and the film's central question: "Is there a God?"