Just weeks after the launch of their new Amazon Prime show The Grand Tour, former Top Gear trio Jeremy Clarkson, Richard Hammond and James May have just launched their own social network.
Not content with competing with their former BBC bosses and their old show, the petrol heads are now taking on the likes of Facebook, Twitter and Instagram with their own motoring-themed network.
DRIVETRIBE will cover all things automotive and there are dedicated channels called Tribes, run by Clarkson, Hammond and May.
The new social network will let users create their own Tribes to act as discussion boards or simple dumping grounds for all sorts of topics.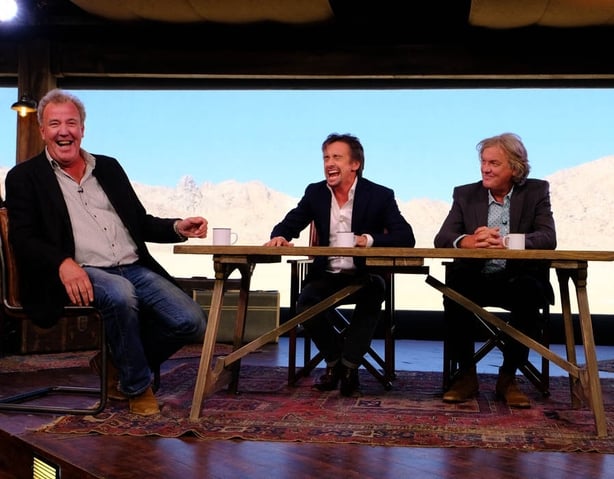 With everything from the world's best driving roads and hyper car images, to LEGO cars and spanner chat having already been set up as dedicated Tribes, it's a free for all, and for all kinds of car talk.
Launched on Monday, it's now open to all and Clarkson is even encouraging his Top Gear replacement - the now departed Chris Evans - to get on board.
"He can start a tribe," Clarkson told Digital Spy. "Yeah, why would you not? Everyone can start a Tribe."
Richard Hammond chipped-in with: "I wouldn't be surprised if you get a Chris Evans Tribe. Great, funny, help yourselves, that would be fantastic.
"Somebody will, of course they will and that's the point," he adds. "This is the democratisation of content, and great, why shouldn't it be?
"It doesn't matter if you're Jeremy, James or me, or somebody else with a very specific taste in hub caps, if people like that content, it will be shared broadly and people will see it."
DRIVETRIBE is now available online, with the iOS and Android apps to follow in the coming days.