Former Doctor Who star Matt Smith has revealed that he was held at gunpoint in South Africa while filming Netflix's royal drama The Crown.
The 34-year-old actor, who plays Queen Elizabeth's husband Prince Philip in the series, was relaxing in a Cape Town bar while taking a break from shooting when the incident occurred.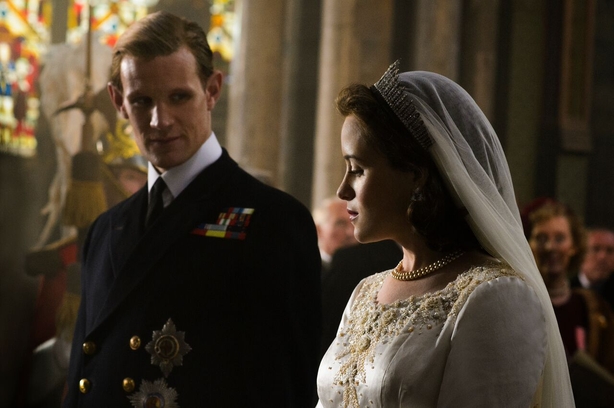 "We went to South Africa and a guy pulled a gun on me," Smith told the online site Mr Porter's Journal.
"This guy came up to us and said, 'What are you looking at?' We were drunk. We said, 'Nothing, mate. No worries.' He was like: 'I'll f**king shoot you, bru!'"
To Smith's astonishment, a weapon was produced. "He had a gun!" the actor recalled. "Really stupidly, we just went to the bar across the street. I don't know why we didn't just leave altogether.
"He came up to the window, and went (tap, tap, tap), no word of a lie, he had a Crocodile Dundee knife in his hand. A bouncer came up and was like, 'Get out of here!'"
We need your consent to load this YouTube contentWe use YouTube to manage extra content that can set cookies on your device and collect data about your activity. Please review their details and accept them to load the content.Manage Preferences
The Crown, which chronicle's the lives of the British Royal family from 1947 to 1956, is one of Netflix's most ambitious pieces of original programming to date and cost over €100m to make.
The gamble seems to have paid off with critics praising the lavish production, which was written by Peter Morgan (who also wrote The Queen) and is produced by Oscar nominated director, Stephen Daldry.