It's incredible to realise that Queen's iconic front man Freddie Mercury died all of 25 years ago today, on November 24 in 1991.
Born Farrokh Bulsar in Zanzibar on September 5, 1946, he grew up there and in India until his mid-teens, before moving with his family to Middlesex in England.
In 1970 he formed Queen with Brian May and Roger Taylor, and the band went on to become one of the UK's biggest acts, spawning a range of hit songs that included Killer Queen, Somebody to Love, Don't Stop Me Now, Crazy Little Thing Called Love and We Are the Champions.
Mercury also released solo recordings, but he's probably best remembered for Queen's faux-operatic 1975 number one Bohemian Rhapsody, as well as a four-octave vocal range and his flamboyant stage persona.
His life off stage was just as colourful and according to a 2013 memoir he once conspired with comedian Kenny Everett and actress Cleo Rocos to bring Princess Diana into a rowdy gay bar in Vauxhall in disguise. The incident was even turned into a musical earlier this year.
However despite some hair raising tales of excess his private life was often quite sedate. He lived with his partner Jim Hutton and collected everything from African stamps to Japanese art and cared for a small army of stray cats. He even went as far as writing a song for one of them, Delilah.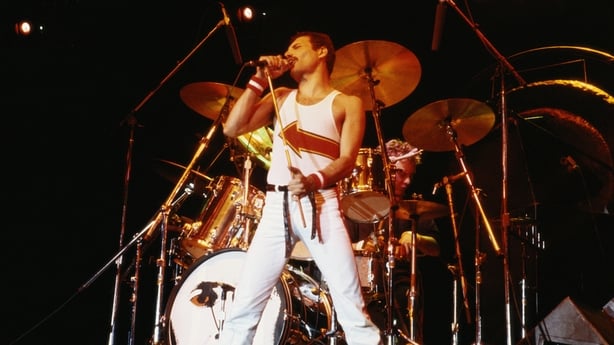 Here in Ireland Queen famously rocked the stage at Slane for a concert in 1986 in front of an estimated 80,000 fans.
Freddie Mercury appeared out of a puff of smoke wearing a crown before strutting his stuff before a delighted crowd, though RTÉ's Joe O'Brien at the time said critics were less than impressed with the "lacklustre" gig.
Following his death from an AIDS related illness, Mercury was posthumously awarded the Brit Award for Outstanding Contribution to British Music in 1992, with a star studded tribute concert held at Wembley Stadium, London.
As a member of Queen, he was inducted into the Rock and Roll Hall of Fame in 2001, the Songwriters Hall of Fame in 2003, the UK Music Hall of Fame in 2004.
Intriguingly only one person knows his final resting place. After he was cremated, his ashes were given to his former girlfriend Mary Austin who - as per his final wishes - never disclosed where they were taken.
She said "I made a promise on his death bed that I would never reveal where his ashes were". It means that fans have no place to pay tribute to the late singer.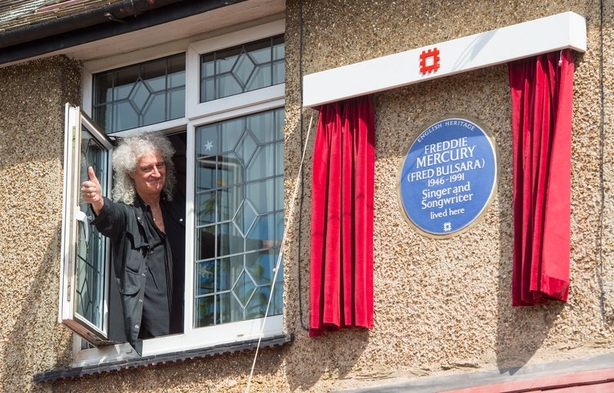 Several months ago Queen guitarist Brian May did unvei a plaque outside Mercury's childhood home in West London. May said that Freddie's presence is still felt by all members of Queen.
"Freddie is so much a part of our lives now, both privately and publicly, he's very much part of the Queen show, Freddie is there every night always, he's a part of what we built."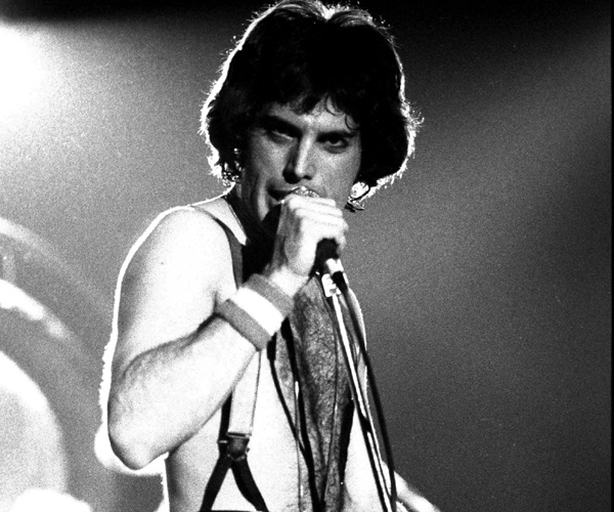 The singer's mother Jer Bulsara sadly passed away earlier this week at the age of 94, just day's before the 25th anniversary of her son's death.
Four years ago she gave a rare interview to the Daily Telegraph and said "it reassures me that he is still loved by people all over the world, but of course, none of them love him as much as his mother".