No it's not a tale of one of US President's long lost Irish ancestors, but is instead billed as an 'origins' movie looking back at the formative years of Barack Obama when he went to Columbia University in New York.
The new Netflix biopic, which had its premiere at the Toronto International Film Festival earlier this year, focuses on Obama the college student, who back in 1981 was known by his nickname Barry.
Australian actor Devon Terrell plays the 20-year-old Obama and shows him getting to grips with issues around race and identity in a very divided New York.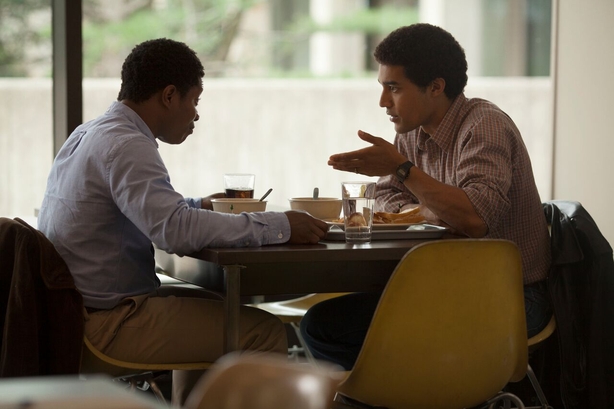 "I'm the only black person in four of my five classes" he tells one of his classmates in the trailer which has been released by the streaming service. "But you're half-white too. You can fit it anywhere" comes the reply.
We need your consent to load this YouTube contentWe use YouTube to manage extra content that can set cookies on your device and collect data about your activity. Please review their details and accept them to load the content.Manage Preferences
Barry goes on release in December and is the second biopic that has come out this year of the outgoing US President. Southside With You, charts the relationship between a young Barack Obama and his future wife, Michelle.
Taking a leaf out of Richard Linklater's Before Sunrise, the soft-focus movie looked at an attempt by Obama, a first-year law associate to convince a very reluctant attorney Michelle Robinson to go on a day-long trip in and around Chicago's South Side in 1989.
Cue a visit to a gallery, ice cream and some rousing lecture hall debates and the rest of course is history.
We need your consent to load this YouTube contentWe use YouTube to manage extra content that can set cookies on your device and collect data about your activity. Please review their details and accept them to load the content.Manage Preferences