Gigi Hadid has apologised for impersonating Melania Trump at the American Music Awards, after the model came under fire for being "disrespectful" to the future First Lady of the United States.
The 21-year-old model co-hosted the event on Sunday night and during her opening monologue put on a fake Slovenian accent and pulled a face as she mimicked Trump.
During her impression, Hadid joked about Trump's Republican National Convention speech; the speech that caused her to be accused of lifting parts of a speech made by Michelle Obama at the 2008 Democratic National Convention.
"This is my Melania Trump impression. I've got to get the face right," Hadid said. "I love my husband, President Barack Obama and our children, Sasha and Malia."
Our #AMAs hosts @GiGiHadid and @JayPharoah are holding nothing back tonight. Let's get this party started! pic.twitter.com/w50MYd7nvk

— AMAs (@AMAs) November 21, 2016
Hadid posted a handwritten note on her Twitter account on Monday after some viewers branded the impression "racist" and "disrespectful".
"I was honoured to host the AMA's last night and to work with some of the most respected writers in the business," Hadid wrote.
"I removed or changed anything in the script that I felt took the joke too far, and whether or not you choose to see it, what remained was done in good humour and with no bad intent.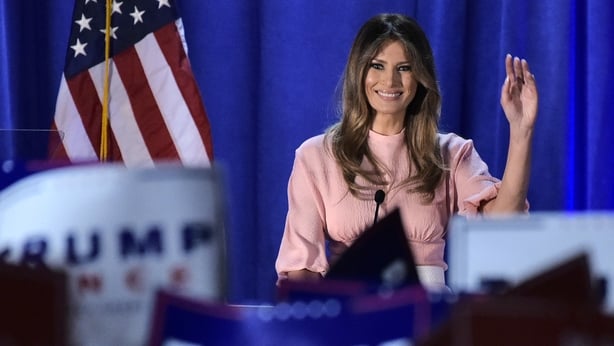 "I too have been the centre of a nationally televised comedy skit that poked fun at my actions and was able to find the humour in it.
"I believe Melania understands show business and the way shows are written and run. I apologise to anyone that I offended and have only the best wishes for our country. "
Hadid - who is dating former One Direction singer Zayn Malik - faced a barrage of criticism on social media following her impression.
November 22, 2016
One Twitter user wrote: "I'm not a Trump fan at all but Gigi Hadid's frankly racist impression of Melania Trump is really unacceptable."
Another tweet said: "What @GiGiHadid is wrong with you? So disrespectful. What if someone did that to Mrs Obama?"