He achieved worldwide fame playing Christian Grey in the hit blockbuster Fifty Shades of Grey, but Jamie Dornan has admitted that he would rather be recognised for his TV work on the acclaimed drama The Fall.
The Co Down-born actor, who has just wrapped filming the second and third instalments of the Fifty Shades franchise, says he would like to shake off his "hunk" status.
"There are worse things to be called", the 34-year-old actor told The Irish Sun. "But I guess there's a part of me that wants to be recognised for something like my TV show work.
"The Fall is so engrossing and I threw myself so hard at this project. I get so deep into the heart of this terrible person.
"But the 'cute' thing, I haven't taken well to. It's an issue I've had since I was a kid. I was a very skinny and very young looking as a boy and I wanted my sister's mates to fancy me.
"I wanted them not to see me as their friend's cute little brother. I wanted to be looked at as a bearded, rugby-playing man."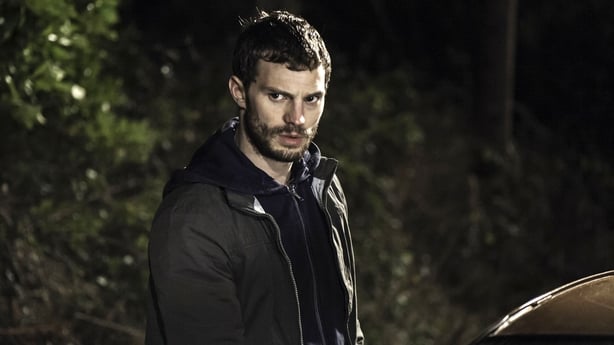 The Northern Irish star and his wife, musician Amelia Warner, are now parents to two daughters under the age of three, and Dornan says he would rather his kids don't see his work.
"Will my kids ever see my work? No! To be honest we live in the countryside in rural England and our kids haven't started school yet, so I haven't really had any responses yet from the other parents," he explained.
"Our eldest has started kindergarten and I bring her and pick her up and I've got a few funny looks there. Of course you never know what is they recognise you for. Maybe they think I'm someone else.
"In London, it's a more heightened experience, but we chose to live a quiet life. We open our door and there there are sheep and lambs outside and that's the choice we made."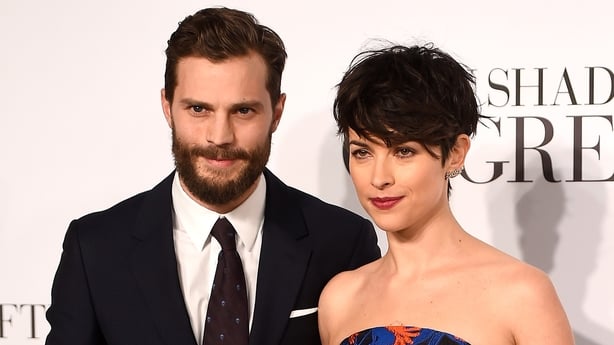 The famously self-deprecating star also opened up about having to hit the gym to stay in shape for playing billionaire Christian Grey, saying he'd rather be spending time with his kids,
"Even in The Fall I have to take my top off a lot and of course Fifty Shades speaks for itself and I have to work out a lot," he said.
"I don't enjoy it massively and it takes up so much time, going to the gym, when I'd rather be with my two young kids.
"I never watch what I eat - I am terrible about that. But Fifty Shades changed my life in certain ways. A lot of people know who I am as a result of it.
"It opens doors in the industry and I have to be honest, if you're in a movie that makes over $500 million at the box office, it does help your career."