This two-disc set is a mere sampler of the monolithic new Floyd retrospective but there is enough here to capture the Progfathers at their early, eerie best
It is Newgrange. It is Stone(d)henge. It is the Pyramids of Giza. No, scrap that - it is the ruined city of Pompeii . . . Careful with that psuedo analogy, Eugene - trying to conjure up a bad ancient architectural comparison for The Early Years 1965–1972, the new 27-disc, seven box-set, 25-hour Floyd retrospective is way too easy.  
Tackling its mammoth contents is not. It is an exhaustive overview of arguably the most influential band of the era that only brings us up to 1972. There were many years and many miles to go after that. So Floyd fans unwilling or unable to dig deep enough to own that daunting monolith, would do well to dip into Crea/ation, a comparatively economical collection of key early tracks from the mother lode.
We need your consent to load this YouTube contentWe use YouTube to manage extra content that can set cookies on your device and collect data about your activity. Please review their details and accept them to load the content.Manage Preferences
It is a two-disc sampler that runs to a mere 112 minutes but captures the band at that inchoate, exploratory era somewhere between sixties Brit r `n' b and fey noodling and before the austere sound of Darkside of The Moon. Disc one is the sun-dappled calm before the sturm and drang and the deeply-serious, deeply disturbing prog rock that would follow. Disc two is the sound of a band achieving semi-mysitcal take-off.
In the days before flying pigs and full-blown concept albums about depression and the industrial-military complex, Floyd were a surprisingly tight outfit, fast developing a taste for the heady vapours of all things psychedelic. And so disc one of Cre/ation is the quintessentially English playground of original frontman - and lost boy - Syd Barrett while disc two is the crucible of Richard Wright, Nick Mason, David Gilmour and Roger Waters and their more grown-up concerns of money, death, slow death and even slower death.
Syd is well represented in all his fragile genius. Recordings of Arnold Layne (a beloved everyday tale of an underwear thief) and that splendid whirligig of a song See Emily Play (a beloved slice of Lewis Carroll inspired whimsy) may well be familiar to millions already but they are a sheer delight to hear again in re-mastered form.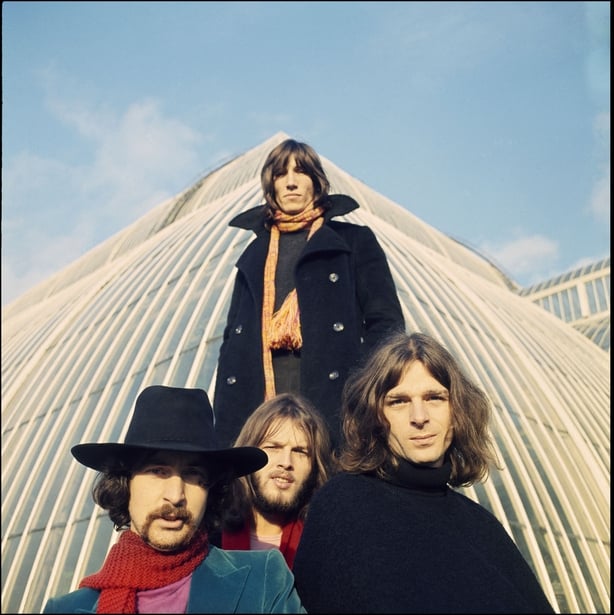 In the days before flying pigs and full-blown concept albums about depression and the industrial-military complex, Floyd were a surprisingly tight outfit
The smattering of unreleased live concert recordings and BBC sessions include a jovial John Peel introducing a version of Flaming at the BBC in 1967 but it is Richard Wright's superb composition Paintbox which may be the best thing in all of Cre/ation. It a mind-expanding thing buzzing with late-sixties Paul McCartney-like lyrics that reveals the true extent of the debt early Pink Floyd owned to The Beatles.
In fact, more than one song on disc one is a mini A Day in The Life in itself and after all, Floyd recorded their debut album, The Piper at The Gates of Dawn, in the studio next door to The Beatles while they were making Sgt Peppers at Abbey Road.
Elsewhere, a 2010 mix of the unreleased Syd Barrett track In The Beechwoods is a marvellous drum and vamping flute workout with cheesy jazz shape throwing and oscillating, astral projecting weirdness that really does expand horizons. A real oddity in a double album of real oddities, it also gives notice once again of the incredible spell Pink Floyd would continue to hold over rock music for years to come.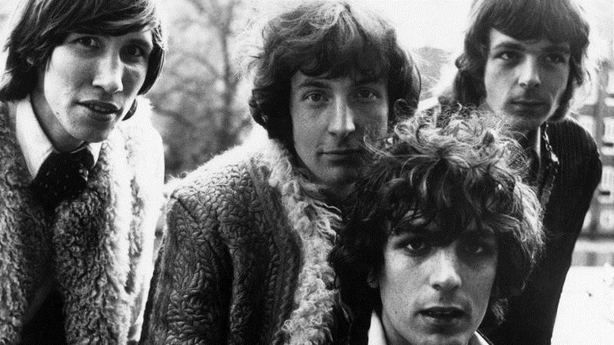 Lost boy Syd Barrett (pictured at the front) is well represented in all his fragile genius
The gothic folk of Grandchester Meadows from a 1969 BBC session is truly haunting and a 1969 recording of Interstellar Overdrive at Amsterdam's Paradiso Club is also here in all its tub-thumping majesty.
Disc two ushers in the streamlined AOR blues of the Gilmour era with five tracks from the band's soundtrack to Michelangelo Antonioni's counterculture touchstone Zabriskie Point, including The Riot Scene, a short piano interlude that would later develop into the elegiac Us and Them from Darkside.
Thereafter, the Floyd got bigger and the songs got longer and darker - a hypnotic mix of the somnambulistic and the shamanistic. An alternative version of Embryo from a 1970 BBC session is worth close-up investigation for its ten-minute plus collage of babies laughing and playground and street noises, all set to a ghostly backdrop of bass and organ noodling and Gilmour's vapour-trail riffing.
But that's nothing compared to the 18-minute voyage that is a live recording of Atom Heart Mother from 1970. It will leave you wondering just who the hell you are when it comes to its eventual end before Nothing Part 14 (surely a favourite of later sonic adventurers like the early Simple MInds and Orbital) takes you off on another trip.
Back in the days of yore, Pink Floyd's utterly absorbing space rock was how white middle class people got the blues. Sonically, everything on this two-disc collection is crisp and loud and also packed full of intimations of future greatness. That beautiful 27-disc, seven box set, 25-hour retrospective may have everything but a bell on it but Cre/ation will also surprise and delight you at every turn. 
Alan "psychedelic breakfast" Corr @corralan