Eddie Redmayne has said the opportunity to work with Colin Farrell on Fantastic Beasts and Where to Find Them was a "great thrill" as he has adored the Irish actor for a long time.
Redmayne and Farrell worked together for the first time on the opening instalment of the new series of films from JK Rowling's Wizarding World, and it seems the duo struck up somewhat of a bromance in the process.
"I adore Colin Farrell," Redmayne told RTÉ Entertainment. "I've adored Colin Farrell for a long, long time and it was actually one of the great thrills of this project was getting to work with him. He's such a lovely man, such a gentle man. Brilliant, just brilliant."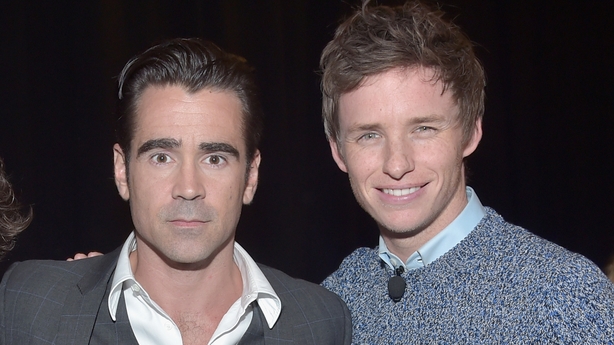 Redmayne's co-star Katherine Waterston echoed his sentiments and shared her love of Farrell's eyebrows.
"My character, he's my boss, so I had to be kind of intimidated and in awe of him, so I didn't have to act," she said. "I'd just stare at him and his beautiful eyebrows."
In the film, Redmayne plays magizoologist Newt Scamander as he arrives in New York with a suitcase full of magical creatures who wreak havoc on the city when they are accidentally let loose.
Redmayne said it was interesting to play a character who "didn't exist in some sense" having played real people in his last two films; his Academy Award-winning turn as Stephen Hawking in The Theory of Everything, and his Oscar nominated portrayal of Lile Elbe in The Danish Girl.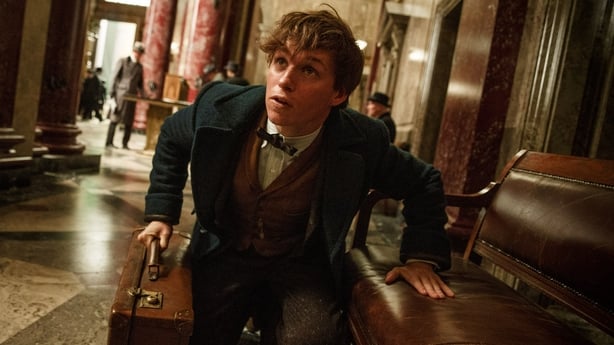 "I suppose the thing about the last couple of films that I've done is that I've played real people; with Stephen Hawking you get to meet Stephen and Jane and his family and then with The Danish Girl there were so many diaries and photographs," he said.
"I was kind of curious about playing a character who didn't exist in some sense. But then I got to meet JK Rowling and of course her mind and her knowledge of all of her characters is so full and encyclopaedic and all-encompassing that actually, it was just like doing one of those films except your resource was JK Rowling."
Check out Sinead Brennan's full interview with Eddie Redmayne and Katherine Waterston:
We need your consent to load this rte-player contentWe use rte-player to manage extra content that can set cookies on your device and collect data about your activity. Please review their details and accept them to load the content.Manage Preferences
Sinead also sat down with their co-stars Alison Sudol and Dan Fogler. 
We need your consent to load this rte-player contentWe use rte-player to manage extra content that can set cookies on your device and collect data about your activity. Please review their details and accept them to load the content.Manage Preferences