Eagles of Death Metal frontman Jesse Hughes has said the rumours that he was turned away from the Sting concert to mark the reopening of the Bataclan concert hall following last year's Paris terrorist attacks are untrue.
Sting performed on Saturday in the venue where 89 people were killed on November 13, 2015 while Hughes and his band were performing.
Sting played songs from his latest album, 57th & 9th, for survivors of the attacks and their families along with about a thousand other guests.
Proceeds from the event are expected to go to two charities, Life For Paris and the 13 Novembre Fraternité Verité.
The British singer paused during the concert to speak in French to the audience about the horrific tragedy.
While asking audience members to observe a moment of silence, Sting added: "We will not forget them."
The mood at the concert was one of sombre remembrance as well as a celebration of life, as one concertgoer put it.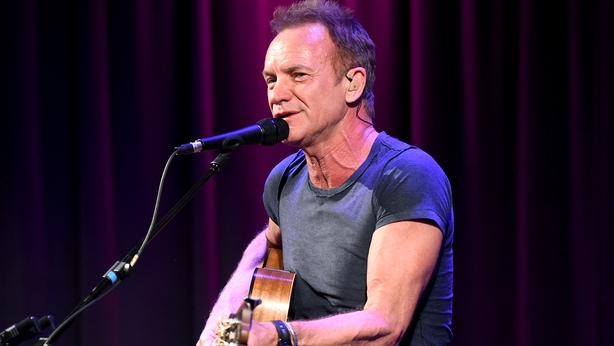 "I'm happy to be here," Xavier Jugele, a 37-year-old Paris policeman told People. "Glad the Bataclan is reopening. It's symbolic. We're here tonight as witnesses. Here to defend our civic values. This concert's to celebrate life. To say no to terrorists."
"It doesn't feel strange, it feels important," he added. "Symbolic."
Meanwhile, it was reported that Eagles of Death Metal frontman Jesse Hughes was turned away from last the reopening concert at the venue after Bataclan management said he was "not welcome".
In the months after the massacre, Hughes provoked anger when he suggested Bataclan security staff were complicit in the attack, although he later apologised.
A representative for the band branded the venue's version of last night's events as "false", with Hughes saying he did not try to enter the venue at all.
"I didn't want to see the show, I just wanted to see the place open. But I never actually tried to go into the show. I've never even met the dude (Bataclan co-director Jules Frutos)... I don't know what he's talking about," he said.
#Bataclan #Sting nous ne les oublierons pas. Jamais. pic.twitter.com/KCrzrCT0dN

— Juliette Méadel (@juliettemeadel) November 12, 2016
Jules Frutos, manager of the theatre, said Hughes and his manager were turned away at the door and that the pair did not have tickets for Sting's show.
Frutos said that they tried to enter the venue and added "they are persona non grata. They are not welcome after what he said about the security."
Hughes was in Paris with family, friends and fans to commemorate the attacks.