When 2FM DJ Jenny Greene and the RTÉ Concert Orchestra teamed up for a dance/classical crossover at this year's Electric Picnic, it was one of the highlights of the whole weekend. Now they're set to do it all over again this Sunday at the 2Arena. 
The 48-piece orchestra joined the DJ as she manned the decks for a night of nineties dance nostalgia with powerhouse singer Gemma Sugrue providing vocals on a string of old-skool hits such as Insomnia by Faithless and Rosala's Everybody's Free. 
And this Sunday there will be some more surprise songs in the mix.
Speaking to RTÉ Entertainment ahead of Sunday's reprise, which will be led by conductor Gavin Murphy, Jenny said: "It's so hard to add in any extra songs because the set at Electric Picnic worked so well so it was a case of what can we add to this that's not going to take away from what's already there?
We need your consent to load this YouTube contentWe use YouTube to manage extra content that can set cookies on your device and collect data about your activity. Please review their details and accept them to load the content.Manage Preferences
"I think we've done that - everything's been kept very tightly under wraps as to what those extra songs will be. There will be an extra six tracks that have been added to the original set which will be interspersed during the night. It flows very nicely."
And so did the tears when Jenny and the RTÉ CO first played together earlier this year. "I don't think I cried after the show at Electric Picnic but I did cry before I went on!" Jenny says.
"At the time, I thought we might have 2,000, 3,000 people there but when I arrived about half an hour before I went on, the tent was full and it was full outside as well and I just thought, `Jeeeesus! This is going to be a moment'."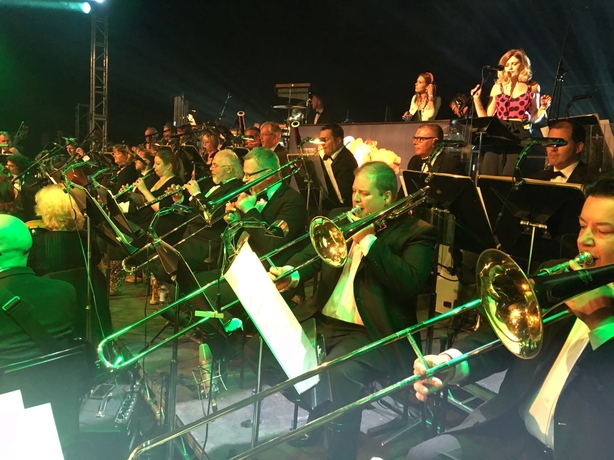 The dance/classical hybrid first came about earlier this year after 2FM boss Dan Healy was inspired by similar gigs by the likes of Pete Tong.
"Dan had kinda mentioned it over the year but I never thought it would happen," says Jenny. "Pete Tong had made it such a success and obviously that's where we got the idea from, we're not claiming it's our own and we never have."
After the 3Arena show, Jenny will team up with RTÉ CO again in three week's time for the sold-out 2FM Xmas Ball and Jenny is no doubt who the secret weapon in this dancefloor orchestral hybrid is.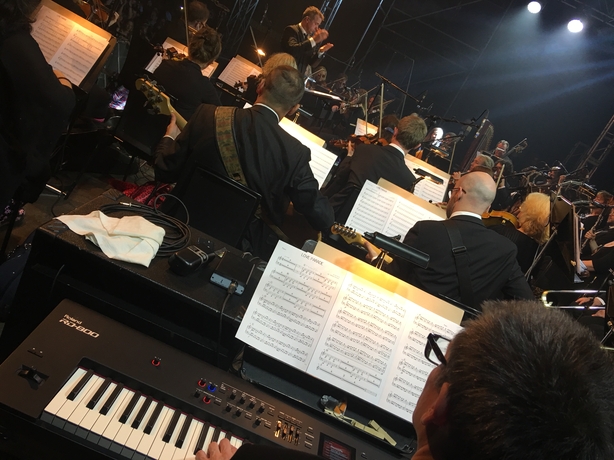 "Gemma Sugrue! For me, she is the star of the show. I'm not taking away from any of the other musicians but that girl can do every genre going!
"The first time I met her I thought she was very confident but comes across as quite timid and I thought how is she going to do Rosla's Everybody's Free? And then she just walks onto the stage and this voice comes out and it's holy s***! Gemma is our secret weapon."
Alan Corr @corralan