Cliff Richard has revealed that he wept when he learned that he had no case to answer to the British Crown Prosecution Service over allegations of historical sexual abuse.
The singer was never arrested or charged and the case was discontinued by the CPS last June on the grounds of insufficient evidence.
Richard, who has just announced a date at Live at The Marquee in Cork for June 2017, recalls the end of the ordeal in the Mail on Sunday. "It was another worst moment really, the last five minutes before I was given the news that the enquiry was all over. Waiting for that conference call with my lawyer."
The 76-year-old was at his 30-acre estate on Portugal's Algarve when he heard the news.
He recalls how he sat on his bed and wept. "I couldn't help it with all the emotion pent up all that time." He had planned to go to Nashville to record a duet of Blue Suede Shoes, featuring the voice of the late Elvis Presley, melded electronically with his own vocal.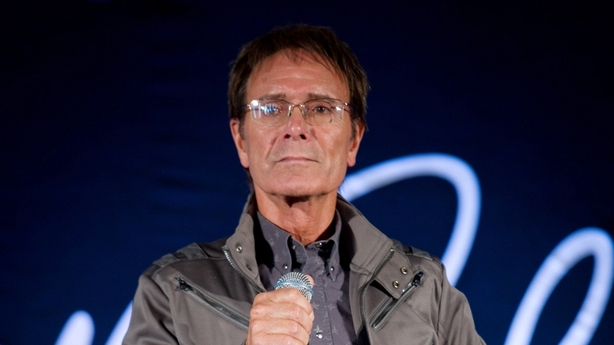 Cliff plays Cork next June
Richard had considered putting that trip on hold. "We were talking about cancelling it, but my friends all said, "You have nothing to feel guilty about, so don't behave guilty.' So I said, `Let's go and do it.'"
Richard announced in July that he is suing both South Yorkshire Police and the BBC for damages and loss of earnings over their `flagrant disregard' for his privacy..
On his official website, Richard said: "My life was effectively turned upside down, and my reputation, worldwide, was unnecessarily damaged.
"In the absence of satisfactory answers, a court will determine whether or not their behaviour was justified and proportionate. I would not want the same to happen to others whether in the public eye or not."
In a June interview with Susanna Reid on ITV's Good Morning Britain, the singer suggested that there must have been illegal collusion between police and media organisations.
"I've never known, I don't think, investigations take place with lighting and cameras and special angles for the helicopter, it just seemed ridiculous." he said.
The Presley/Richards Blue Suede Shoes duet is the opening track on Cliff's 102nd album, Just . . . Fabulous Rock `n' Roll, which will be released on November 11.