Alex Fegan's charming and life-affirming film Older Than Ireland will be the only Irish entry for the Best Documentary award at next year's Oscars.
The landmark film, which was funded by the Irish Film Board, looks back at 100 years of life through the eyes of thirty Irish centenarians and was a huge hit with critics and cinema goers alike when it was first released last year.
Scannain.com reports that the award-winning film is considered eligible for the 89th Academy Awards and will be the only Irish entry in the 145 eligible films in the Best Documentary category.
The documentary charts the social and political changes in Ireland over the turbulent past century through the testimony of a host of colourful characters.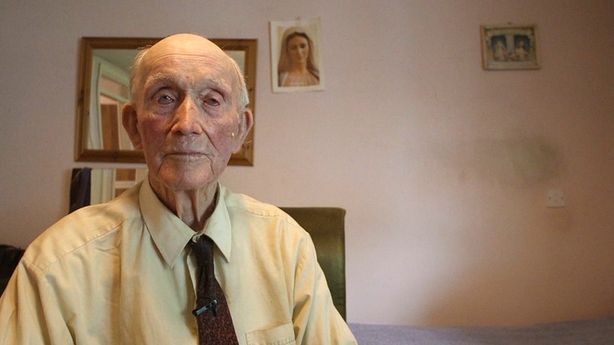 Among the stars are quick-witted 104-year-old Dubliner Bessie Nolan ("everyone should die at 70"), who's rarely without her tipped cigarettes; 113-year-old Kathleen Snavely, originally from Co.Clare but who later emigrated to the States; and Galway woman Mary Kilroy, aged 101, who when asked about the afterlife said "no one ever wrote back to tell us anything about where they went to. They couldn't write I suppose."
Older Than Ireland has already won Best Irish Documentary at the Galway Film Fleadh and director Fegen was nominated as an IFTA Rising Star earlier this year. The film was warmly received when it was aired on RTÉ television earlier this year.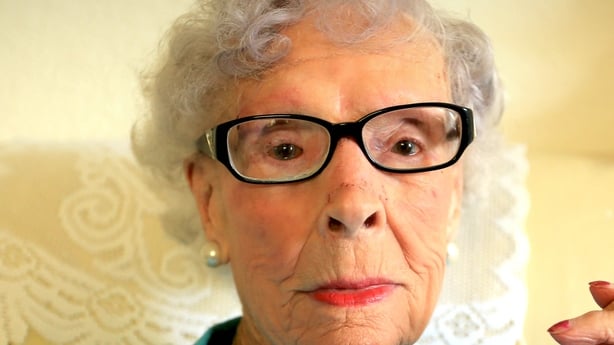 Bessie Nolan in Older Than Ireland
Scannain reports that films in the Academy Awards Documentary category can only qualify for contention if they have had a week-long run in either Los Angeles or New York. Older Than Ireland was shown in multiple screenings in New York, as well as screenings across the US and Canada.
In its review, The New York Times said of the film: "It's often said that the Irish, blessed with the gift of gab, can be splendid raconteurs. You'll find generous evidence to that effect here. And a bit of poetry as well."
Nominations for the Oscars will be announced on January 24, 2017 and the 89th Academy Awards will be held on February 26, 2017, at the Dolby Theatre in LA.