Singer Michael Bublé and model Luisana Lopilato have said they are putting their careers on hold as their three-year-old son Noah is battling cancer.
Following media reports about their child's health the couple released a joint statement on Facebook.
"We are devastated about the recent cancer diagnosis of our oldest son Noah who is currently undergoing treatment in the US," they wrote.
"We have always been very vocal about the importance of family and the love we have for our children. Luisana and I have put our careers on hold in order to devote all our time and attention to helping Noah get well.
"At this difficult time, we ask only for your prayers and respect for our privacy. We have a long journey in front of us and hope that with the support of family, friends and fans around the world, we will win this battle, God willing."
Bublé and Lopilato married in 2011, and Noah was born in August 2013. The couple are also parents to nine-month-old Elias.
In an interview on the Late Late Show last month, Bublé told host Ryan Tubridy and the audience how fatherhood had changed him. "Being a poppa has given me perspective that I so very badly needed," he said.
"The only regret, really, the only regret that I have is that I didn't do it earlier. It's like telling someone what it feels like to swim in water if they've never been in water. There's a level of love that I didn't know existed - I think that's what I'm trying to say."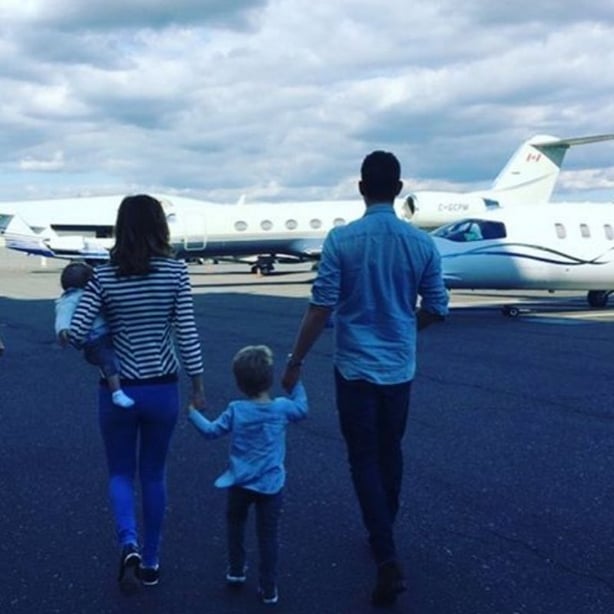 In an interview earlier this year, 29-year-old Lopilato said she and her husband are "a little weird about our kids".
"We love to be with our kids a lot. When we are out for one hour, we miss them," she told Page Six online.
Lopilato added that she and Buble do not work at the same time, and that she goes everywhere with her children.