Actor Ryan Reynolds and talk show host Conan O'Brien proved that they're a match made in heaven when they unveiled a clip from their new movie, a sequel to 2004's epic weepie The Notebook. 
Reynolds was a guest on O'Brien's show this week, and during his interview the Deadpool star asked the audience to guess what project he was there to promote - the choices included "underwear made from thinly sliced organic ham", a book called 10 Easy Steps to Lower Your Child's Self-Esteem and an album of children's songs about Civil War wounds.
Reynolds, however, was saving the best until last.
"Finally, a clip from my new film," he told the audience. "The Notebook 2, starring Ryan Reynolds, and Conan McAdams."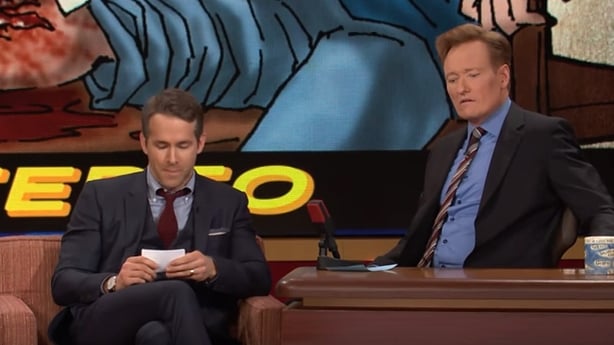 "Ok, I don't recall being involved in anything like this...," replied an uneasy O'Brien.
"Remember that vacation we took in Tijuana a couple of years ago when we split that bottle of absinthe?" asked Reynolds. "Well, we fell in love and I filmed it."
Here's what happened: